Looking for the finest Shopify applications to boost your e-commerce store's sales and conversions? You might go through the Shopify App Store's tens of thousands of options. However, this takes a long time.
And time is usually the one resource you lack. That's why we did some of the legwork for you and compiled this list of 38 Shopify applications that we love. Continue reading until the end for a bonus mini-read on how to boost your Shopify sales.
1. Oberlo
Oberlo is one of the greatest Shopify applications to utilize if you operate a dropshipping business. Instead of spending hours exploring and manually uploading things, you may add items from AliExpress directly to your Shopify store.
Oberlo – Best Shopify apps for dropshipping store
Features:
Simple access to a vast array of product alternatives for your Shopify business.

In just a few minutes, you can personalize your product page.

When you send the merchandise, it automatically makes purchases from AliExpress and changes the shipment status to "fulfilled."
2. Reveal: Customer Data Platform
Reveal: Customer Data Platform
Reveal is a consumer data platform that can track your customers' activities across many media. Reveal can help you understand how to attract, keep, and delight your consumers, with an emphasis on lowering customer acquisition costs and boosting client lifetime value.
Features:
Segmentation of advanced buying habits (RFM)

Klaviyo integration can help you improve your email marketing.

Analyze and stimulate repeat purchase behavior to predict future steps.

Increase your earnings by integrating Klaviyo, Facebook, Google Analytics, and Instagram to create customized marketing and email flows.

Use current client data for marketing and retargeting to save money on advertising.

Only keep track of what matters, rather than vanity metrics.
3. Clever: Google Ads and Shopping
Clever Ads is an advertising management tool that assists you in optimizing your Google Ads campaigns. If you're seeking for an app that can help you develop, run, and optimize Google advertising campaigns faster, this platform is for you.
Clever – Google Ads and Shopping
Without spending hours preparing and administering your ads, you may get a higher conversion rate.
Features:
MS Teams, Slack, and Google Chat are just a few of the popular collaboration technologies that may be integrated.

Plan and optimize your advertising with the Keyword Planner tool to ensure they reach the proper audience.

The auditor tool evaluates the effectiveness of your campaign while also providing you with vital data about how to enhance your conversion rate.
4. TxtCart Plus + SMS Marketing
TxtCart uses two-way communication to help you optimize your marketing and abandoned cart efforts. Directly communicate with your clients by SMS, creating a dynamic purchasing experience for them.
TxtCart Plus + SMS Marketing
It may be used to remind consumers of goods in their shopping carts, provide personalized customer service, or propose products that they enjoy. This makes TxtCart the ideal Shopify software for business owners that want to personalize the client experience.
Feature:
Build lists and engage with consumers in real time while being compliant with GDPR and TCPA.

Integrate with popular Shopify applications like ReCharge, CartHook, Zipify, and others to make managing your sales and marketing campaigns easier.

TxtCart may help you increase your conversion rate by generating one-time discount coupons and sending them to your clients.
5. Multi Carrier Shipping Label
On the Shopify app store, Multi Carrier Shipping Label is one of the top shipping options. If your shop provides tangible goods, this software will make it easier to send parcels.
Connect it to well-known carriers such as USPS, DHL, UPS, and FedEx, and then automate your fulfillment process.
Multi Carrier Shipping Label
Features:
To your Shopify checkout page, add real-time shipping prices. You can choose from a variety of carriers.

Print a huge number of shipping labels at once.

During the fulfillment process, send consumers emails with step-by-step shipment updates.
6. Sixads
Sixads is a Shopify tool that aids in the management of advertising campaigns. It's also quite simple to set up. Sixads starts sending traffic to your site within minutes after you select the things you wish to market. Participating partners market your inventory. Their goods are also advertised in your shop.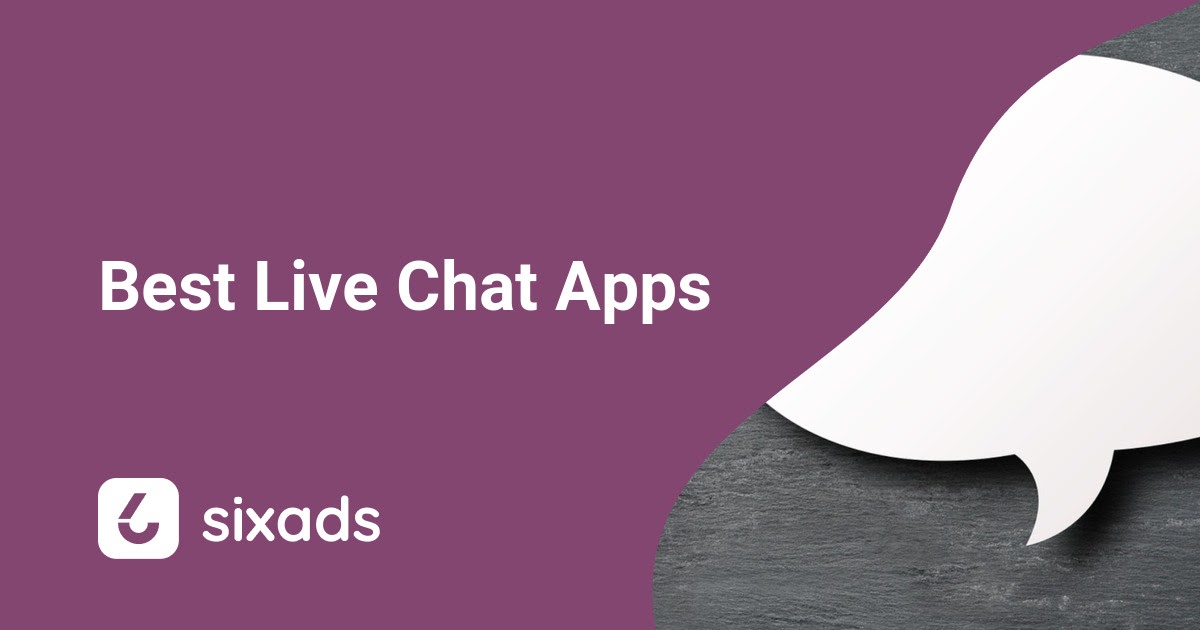 Sixads
Sixads allows you to build and manage your Instagram, Facebook, and Google advertising campaigns all from one place.
Feature:
Exchange ads with compatible Shopify merchants to convert traffic into possible sales.

Based on their surfing habits, advanced algorithms decide the optimal moment to target visitors with your adverts.

Connect your Google, Instagram, and Facebook accounts to save time managing advertisements.
7. Cartloop
Cartloop blends customer service with SMS marketing to offer a platform that actually enhances the onsite experience for your visitors. Cartloop differs from other messaging platforms in that it uses marketing automation to encourage real-time discussions.
Cartloop
Bring one-on-one conversational text messaging to your ecommerce platform to give a human factor to your business. Cartloop allows you to build customized and meaningful touchpoints.
Feature:
Use SMS texting to communicate with clients and address their problems, recoup lost revenues, and make product recommendations.

Gather information from discussions to learn more about how people interact with your website.

With Cartloop's revenue reporting, you can see how much money you're making from SMS campaigns.
8. Firepush
Firepush
You can send messages to consumers by email, SMS, and even online push alerts using Firepush. Take advantage of the benefits of both SMS and email marketing by being completely multichannel. It allows you to deliver tailored messages to your consumers' phones directly. You may use Firepush to send abandoned cart reminders, discounts and discount codes, and welcome messages, to name a few things.
Features:
With automatic SMS, email, and online push notifications, you can reach out to your consumers at the correct moment.

Choose from a selection of simple templates to get started with your campaign right away.
9. Klaviyo
Klaviyo
Shopify business owners love Klaviyo, which is one of the most popular email marketing applications. It may be used to segment clients and send customized emails and SMS messages to them. Automate communication sequences like welcome messages, abandoned cart emails, and thank-you messages to save time.
Feature:
The setup wizard allows you to create automated workflows without having to write any code.

Segment your email list to target consumers who engage with your Shopify shop in certain ways.
10. AfterShip
AfterShip is a fantastic customer service product that makes shipping easier for both you and your customers. Their tool integrates a returns link into your website, allowing users to effortlessly register returns or swaps. AfterShip also includes a returns management platform that allows you to track and handle all of your returns in one location.
AfterShip
Features:
Creates prepaid shipping labels and return instructions for you to add with your purchases automatically.

Customers will get delivery alerts to keep them informed during the delivery process.

Refunds, shop credit, and exchanges are among the three forms of resolutions supported.
11. SEO Manager
There's a reason SEO Manager is one of Shopify's most popular tools. It fully debunks SEO, allowing anyone to improve their website traffic.
SEO Manager
In half the time, you may use it to optimize keywords, restore broken links, and improve product descriptions. 
Features:
It includes a number of tools to assist you in maintaining strong SEO practices.

Google Trends and Google Search Console are seamlessly integrated.

Actively checks your Shopify site for problems and offers remedies to help you boost your SEO ranking.
12. Printify
Printify is a fantastic Shopify connection that lets you launch a print-on-demand business and sell bespoke t-shirts, mugs, shoes, hoodies, and other items.
Printify
Create a Printify account and add the application button to your Shopify store to get started. Then log in and choose one of the available print providers as well as a product to add.
Features:
There are almost 250 distinct goods in the inventory.

A printing network that includes companies from China, the United States, Australia, and Europe.

To produce bespoke items, there's a built-in mockup generator.

Product synchronization with internet retailers is done automatically.
Aside from great features that get results, they have excellent customer service, which makes them "go-to" solutions. The developers behind the finest Shopify applications put a lot of effort and resources into making their apps function better on their clients' sites. Issues and glitches are unavoidable and inconvenient at times; nevertheless, you can always rely on their quick response to resolve the bugs for you.