Super Effects is one of the first applications developed by 2B with the desire to help Shopify sellers decorate their stores with beautiful effects on special occasions of the year.
The year-end shopping of 2022 is coming very close with consecutive big holidays like Halloween, Black Friday, and Christmas. The increase in customer demand during the holidays is a great opportunity for you to have a breakthrough in revenue growth.
The first preparation for this occasion is to decorate the store with eye-catching effects, impressing them from the first visit and giving them a better experience. With Super Effects, you can easily choose and use the right effect for the store among the more than 60 effects included in the application.
On the occasion of the upcoming year-end shopping festival, Supper Effects offers you a 30% discount with the code SE30OFF when installing and using the app.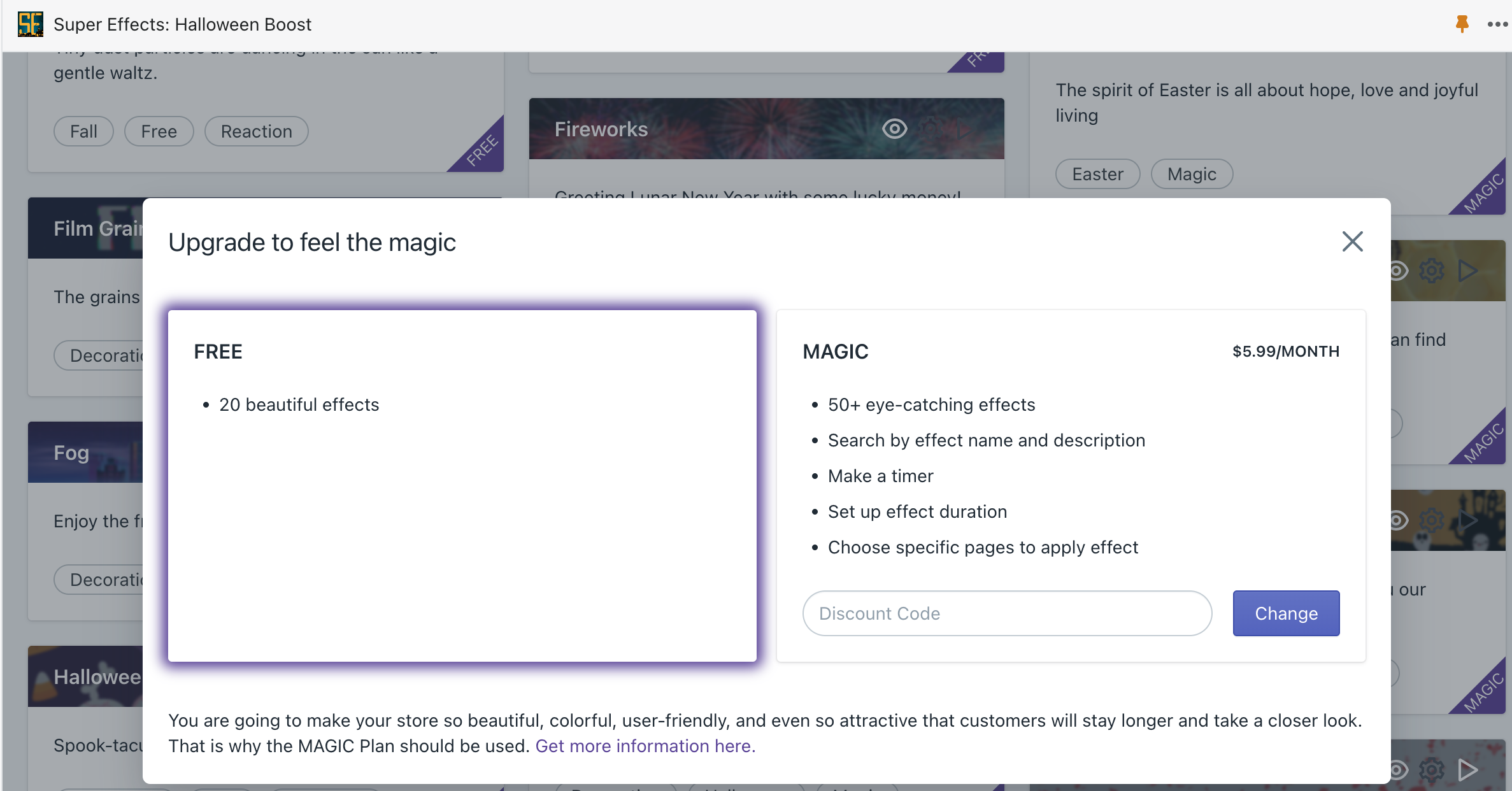 Just enter the code in the "discount code" box when upgrading the plan, you can use all 60+ effects of the app for less than 4$/month.
About Super Effects application
- 3 times reached the top trending apps on the Shopify app store
- 5000+ customers
- 47 5-star reviews
- Being a partner of many brands in the industry such as PageFly, FireApps,...
Why use Super Effects
Make an impression from the first visit
A store decorated with beautiful effects will give customers a pleasant experience when visiting your store for the first time. The effects on the store make the holiday atmosphere more exciting, and the customer's shopping experience will also be better.
When customers have a good experience in the store, the decision to buy also becomes faster and easier. Drive great sales during the holidays.
Various options
After a long time of development and constant updating of new effects according to the requirements and suggestions of customers, the application currently has more than 60 decorative effect templates suitable for all holidays and special difference occasions during the year.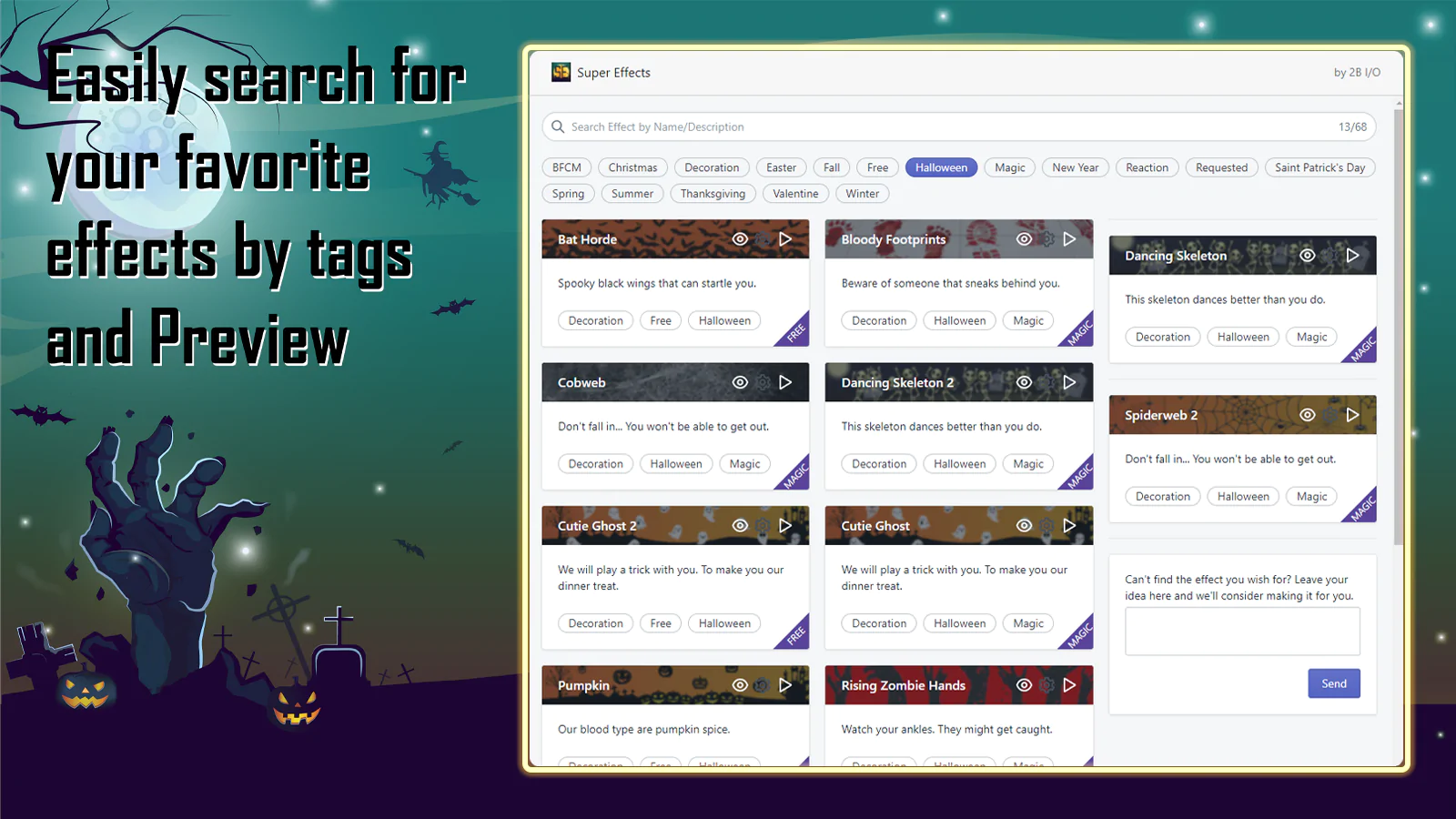 Achieving that result requires the efforts of the development team and the valuable contributions of the customers who are using it. If you have an idea for a beautiful effect to apply to the store, do not hesitate to contact us.
Easy to use
The application is suitable for everyone, with just a few simple steps after installing the application, you have a successful effect store. No need to edit the store's interface or any code requirements.