Father's Day is rapidly coming, which means it's time for individuals to lavish attention on their father figures. 75 percent of Americans are expected to celebrate the holiday this year, with an average spend of $174.10.
The concept of "dad" duties today is more variable than it has ever been. Families come in many forms and sizes, and father roles are no longer limited to the steely-eyed breadwinners of the past. The requirements of modern father figures have also evolved. 
There are lots of firms promoting beer, grilling gear, and men's cosmetics, but the vast range of dad hobbies means you can be creative with the things you market — regardless of the platform.
Here are some tips that all e-commerce stores should consider before crafting your strategies on this Father's Day!
Father's Day Messages That Make Differences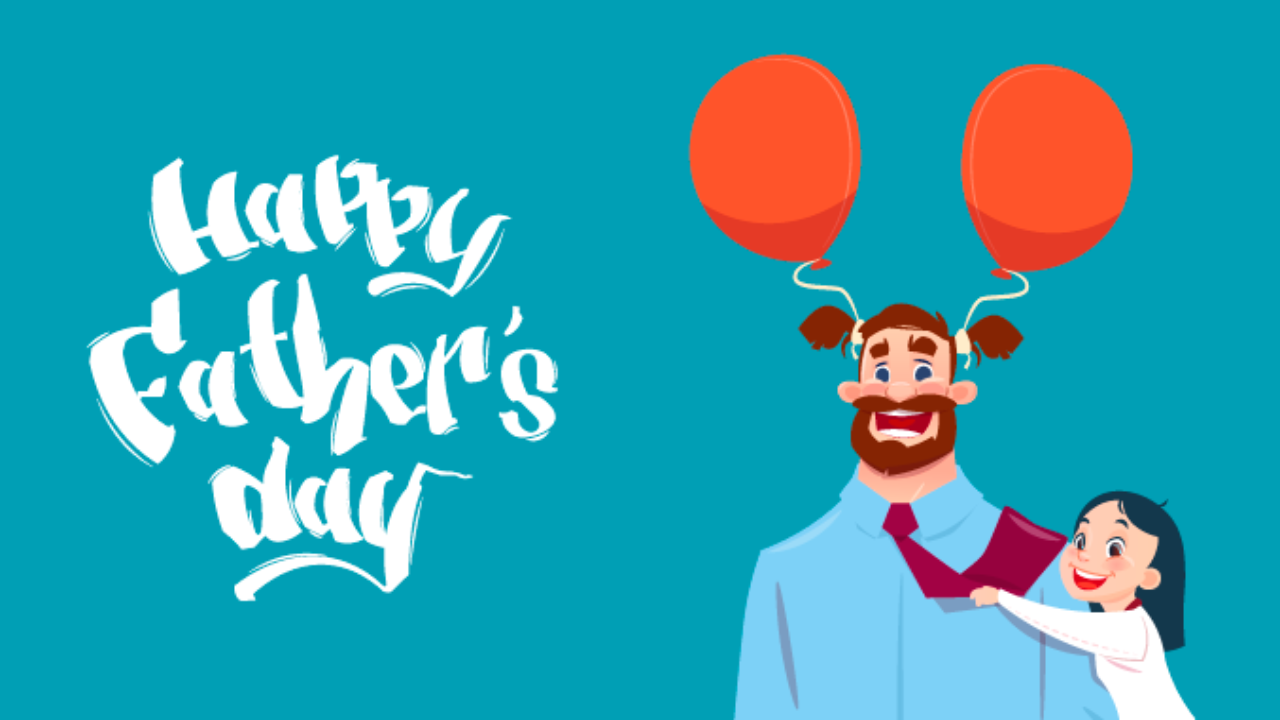 Father's Day
This Father's Day, brands from all around the world will be vying for the attention of sons and daughters. Create a message and a campaign that stands out, raises product awareness, and establishes a genuine relationship with customers. Holidays like Father's Day are also ideal for attracting new customers. Draw people in with imaginative advertising and a genuine, compassionate message, then clinch the deal with customer retention methods.
Master Move: Opt-Out Campaign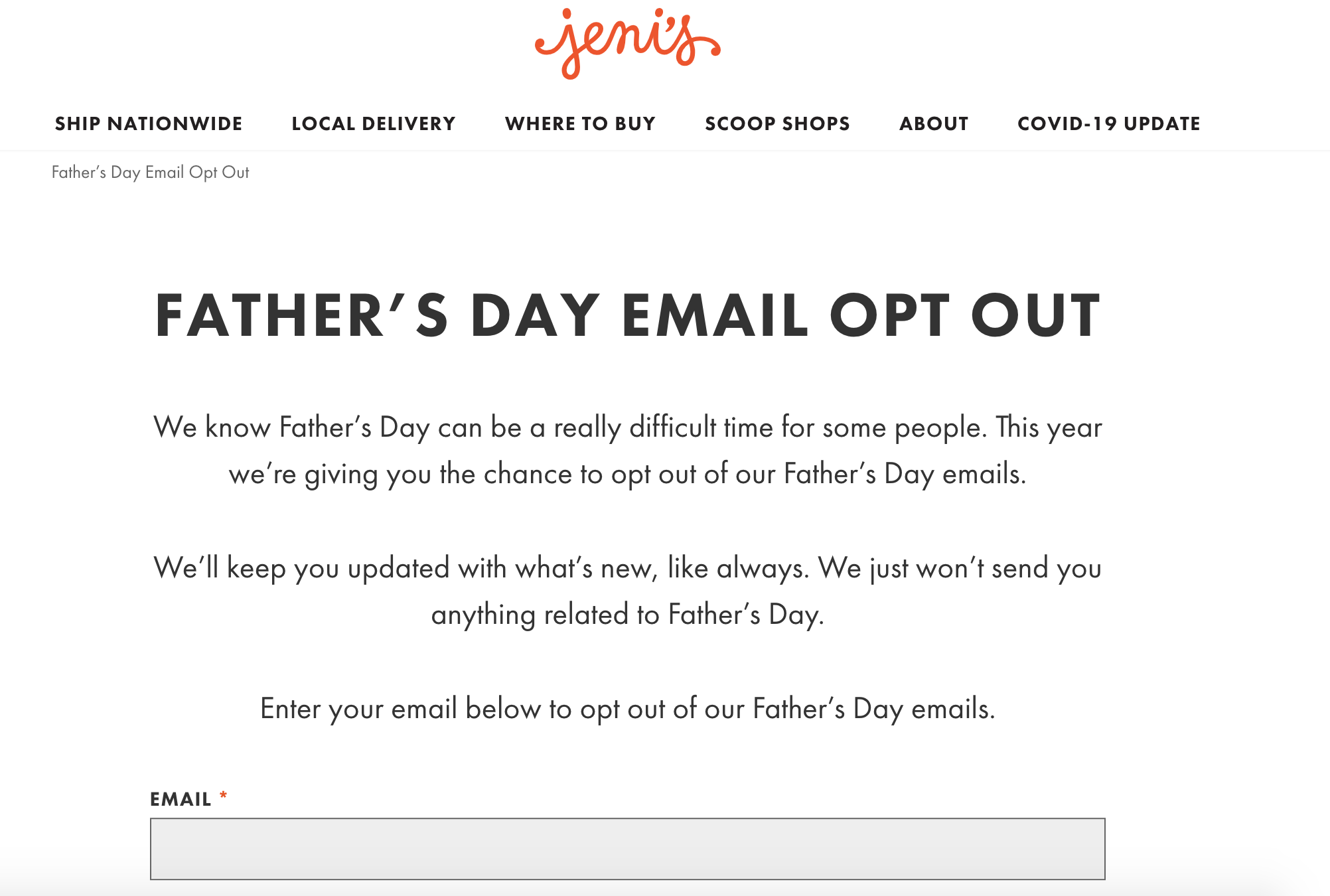 Father's Day email marketing message
Father's Day isn't a joyous day for everyone, and some customers don't want to be bombarded with marketing messages about it if they're not looking for a way to remember their father figures.  Customers can opt out of receiving Father's Day-related marketing materials from Firebox. The email is brief and to-the-point, avoiding a potentially contentious subject. Father's Day, like other family-related holidays throughout the year, can elicit conflicting feelings and be traumatic for some. You may do what Jeni's does and include an opt-out form right on your website, in addition to sending an opt-out email.
Master Move: Special Thank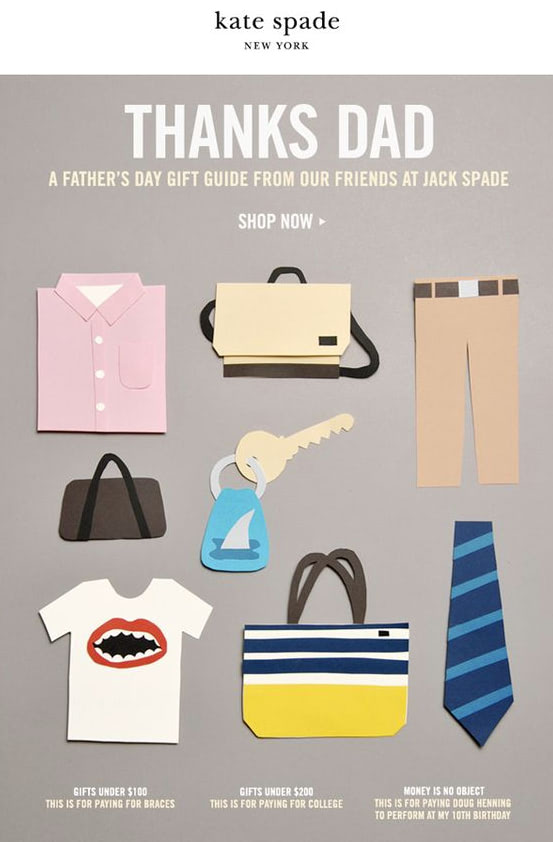 Thank you email newsletter on Father's Day
Send a personalized thank you letter to dads, whatever their hobbies are, to celebrate father figures with your customers. You may take use of this chance to package products and advertise groupings of items, like Union Made Goods does.
Master Move: Giveaway to Promote Products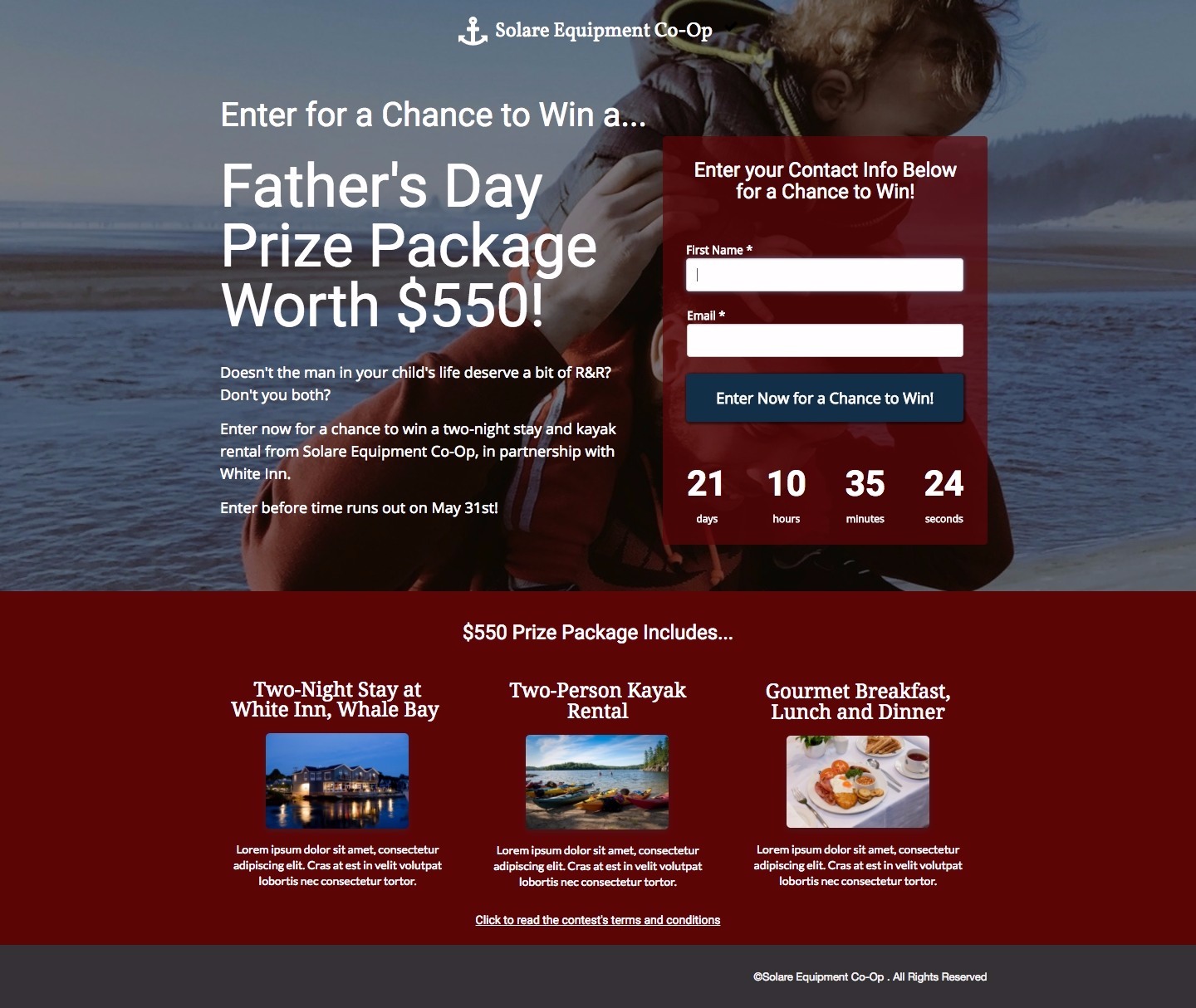 Father's Day giveaway
Take your gift to the next level by tying it to a variety of dad-related items. The advantages of a gift are combined with the opportunity to advertise relevant items in this strategy. People that enter your contest are already interested in what you have to offer, so give them some additional ideas to keep their buying spree going.
Master Move: Behind the Scenes
Investigate behind-the-scenes and gather information or anecdotes from your staff to share with consumers for a more meaningful engagement. This strategy reveals a new aspect of your brand and aids in the formation of relationships with individuals who can relate to the experiences of your staff.
Master Move: The Gift Guide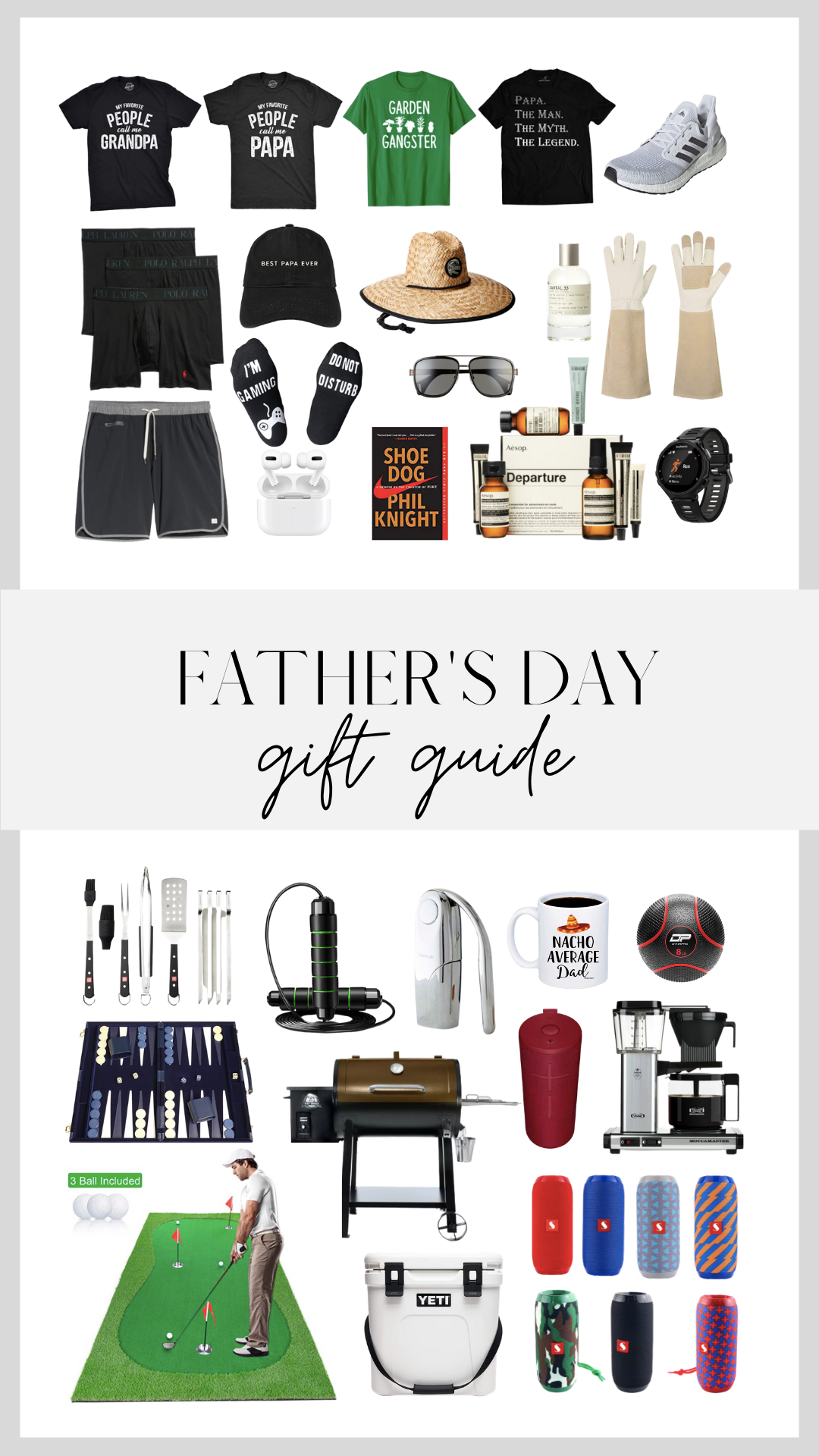 Father's Day gift guy
Create a Father's Day gift guide to gather ideas (with a landing page designed for conversion). People frequently don't know what to get the father figure(s) in their lives (particularly if they're the "all-knowing" dad!), giving you the perfect chance to promote your product range. Pro-tip Don't just put up a gift guide with all of the usual suspects, or you'll land up as the punch joke of a consumer Twitter.
Master Move: Segment Dads by Interests
Not all fathers are the same, and they surely don't have the same interests. Use this to your advantage by segmenting parents based on their hobbies or style and sharing items with them. Customers want personalization, and demonstrating that you understand the various demands of different customers can earn your brownie points with new customers.

Segment Dad
Master Move: Collect User Generated Content
User-generated content (UGC) is an important component of the purchasing process. Encourage consumers to post a photo of themselves with their father using a specific hashtag, and then distribute those photos on social media and in emails to expand your reach. To provide social evidence to your efforts, you might urge fathers and other buyers to write reviews about your items.
Planning e-commerce store changes and your marketing efforts is definitely a bit of effort, but getting ready for Father's Day well in advance can pay off if you do it right. Not only is it a great way to sell products, but it's an opportunity for you to engage with your customers (and vice versa) and start building up a relationship with them.