Shopify is having a special deal on monthly subscription plans for new merchants in Q4/2022. In particular, merchants can start a free trial and choose one of three plans for just $1 per  month on selected plans in 3 months.  That means you can use and set up your Shopify store almost free for 90 days. So how to create a Shopify store with a 3-days free trial and 3 months of Shopify $1 per month. This article will give you a detailed guideline about it. Let's get started. 

How to create your online store with Shopify $1 per month
Shopify is one of the world's leading E-commerce platforms with over 7 millions used merchants. However, there are significant points you might not know that you don't need a credit card to start. Get started with your free-trial today and then will be guideline of  7 steps to create your store with new policy - Shopify $1 per month: 
Step1: Access Shopify.com and then click on the Sign-up now linked on the banner or fill your email  in the blank and then click directly on the Start free trial button.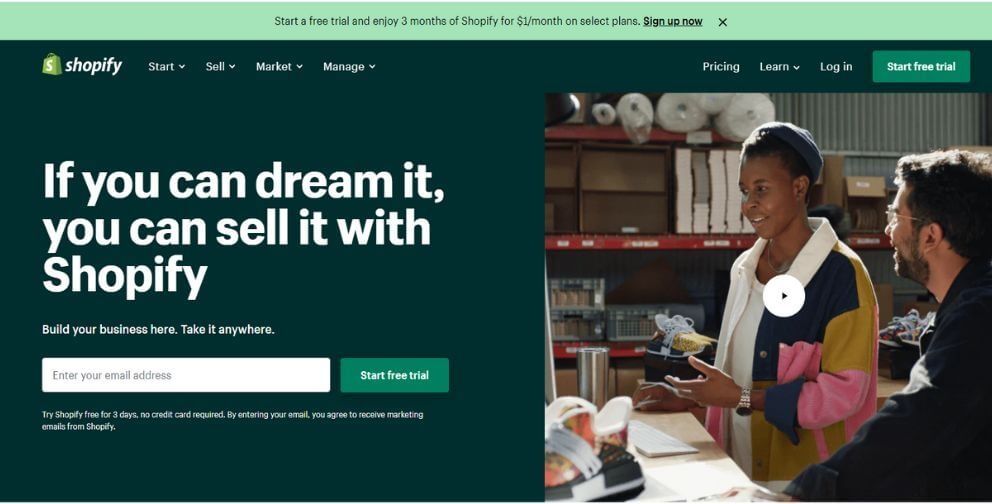 Step 2: Quick-start wizard pages will appear to help you select the essentials for your Shopify store. You need to fill in all necessary information to start your business. You can select your business location, where to sell your products, name of your products and related data. Otherwise, you can also skip this part and move to the dashboard and then set it up later.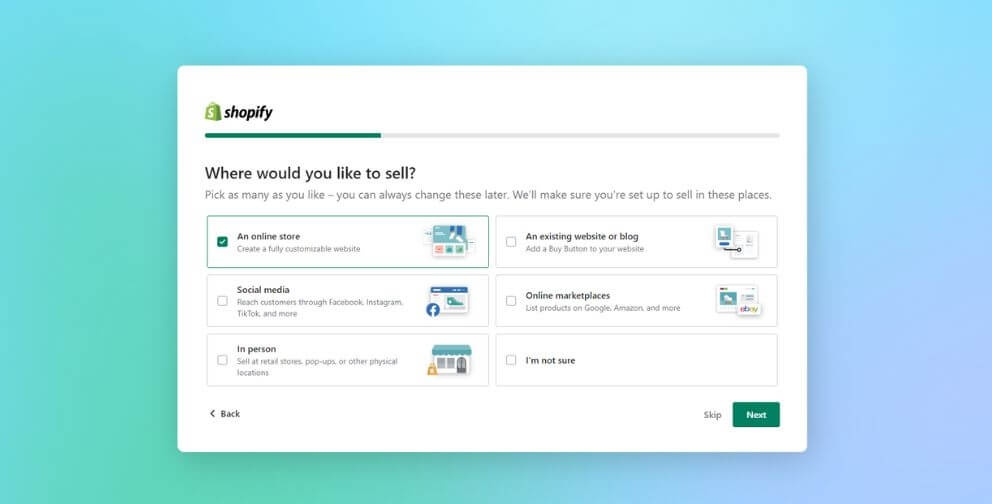 Step 3: Select  a name for your business to create your store URL. It will be storename.myshopify.com under the store name blank. If you haven't selected your memorable name yet, don't worry. Your store's name and custom domain can be changed at any time you want.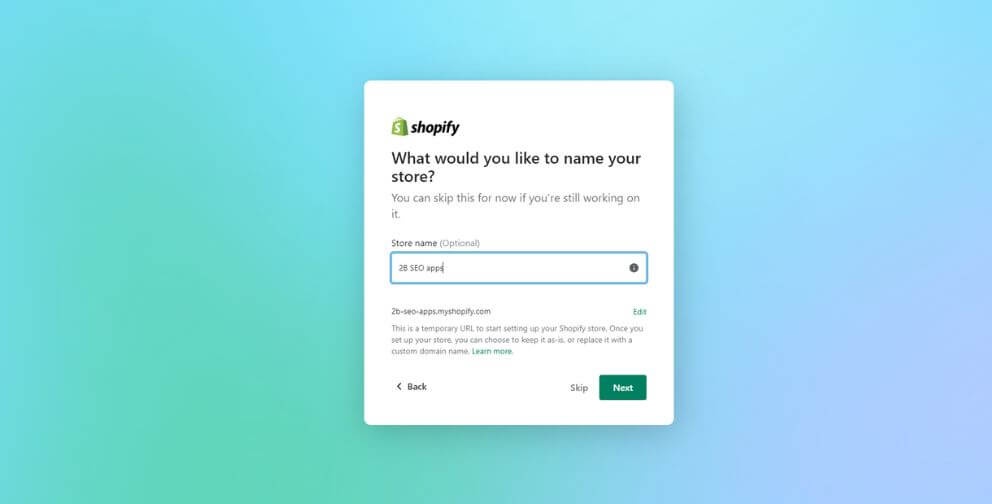 Step 4: Choose your business location. Shopify's price  policy is different based on the nations. Therefore, it is necessary that you can select a suitable location for your business.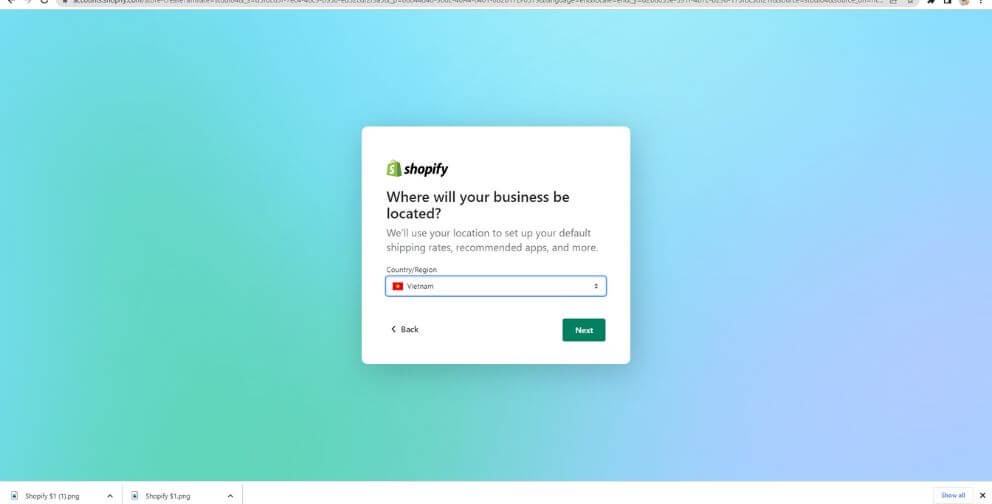 Step 5: Create your Shopify account. You can create a new account with your email or connect with your existing account on other platforms such as Facebook, Instagram,...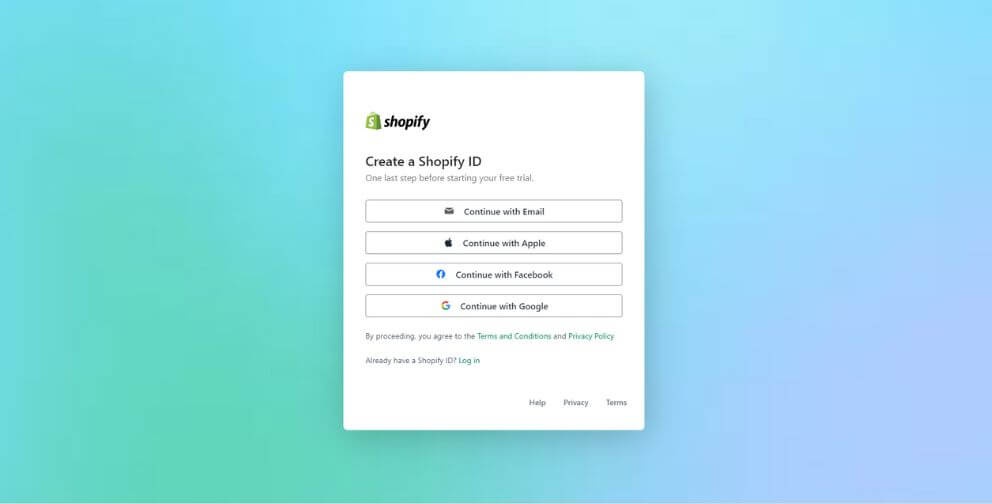 Step 6: When you reach your Shopify store's dashboard, you can set up your plan by hitting the "Pick a plan" text at the end of the page ( you can do this during your free-trial ).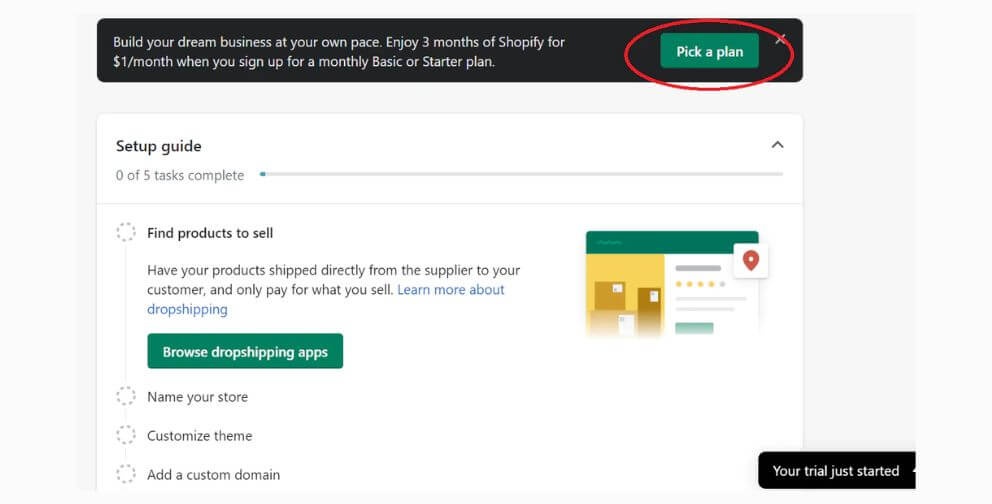 Step 7: Make sure you are on a monthly rather than an annual plan. You can see the Basic Shopify plan there, which costs $1 for three months. To accept the offer, select "Choose this plan" from the menu.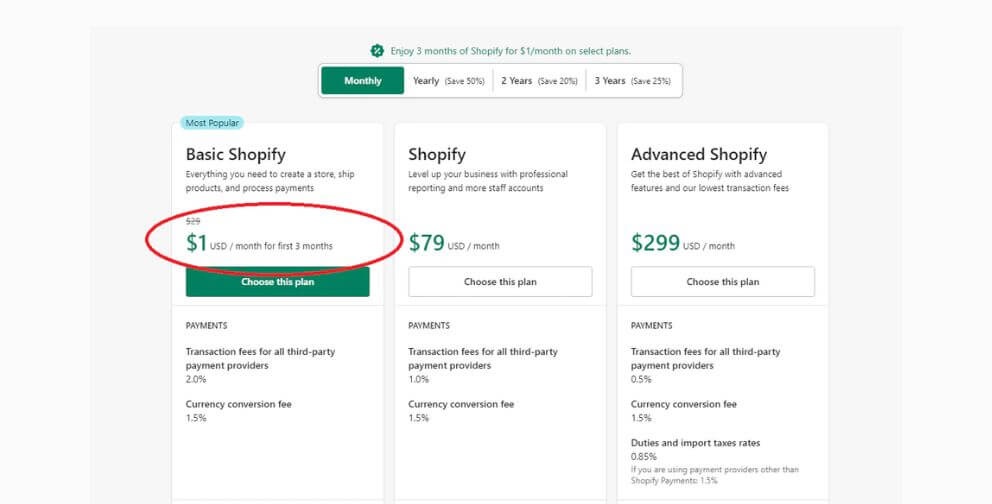 Start your business with Shopify $1 per month and get valuable benefits from our FREE Shopify store. 
This kind of deal from Shopify has been available only a few times in the past. So, we urge merchants like you to take advantage of this offer as they only come around occasionally. Get started with your online business right away by signing up for Shopify. Besides, our FREE pre-setup Shopify stores will help you set-up your Shopify store more quickly and professionally. This will be a significant starting point for your business.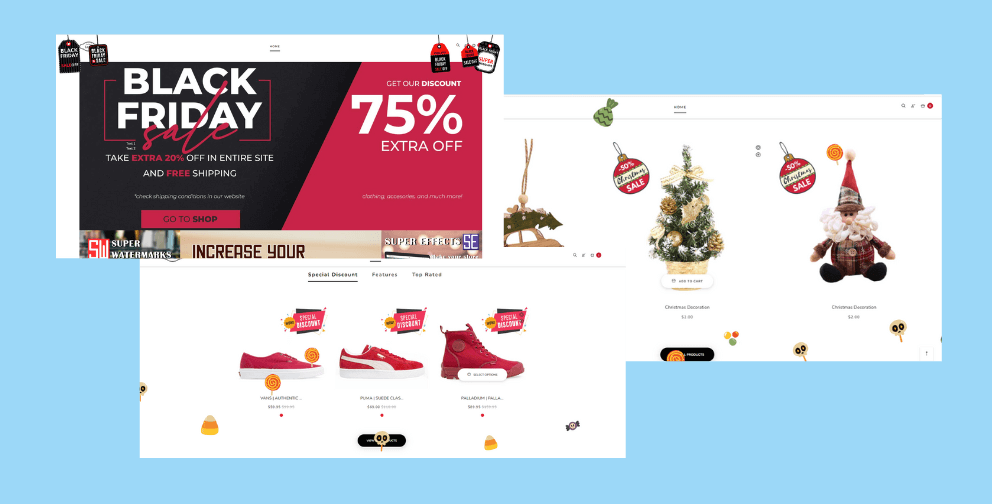 You can click here to register for setting up your Store totally free with the following unique valuable benefits and checking a demo store here.
10 to 15 Proven Dropship Products

Basic Store Logo and Banner

Header, Footer & Collection Menu

Trust & Payment Gateway Badge

Link to Social Media Accounts
Hope you will get great experiences for you business with Shopify $1 per month.