It's that time of year once more! The Christmas holiday season is rapidly approaching. Your e-commerce enterprises should take advantage of Christmas to boost sales throughout the busy holiday season. Any e-commerce business owner, though, is aware that the holidays aren't only hectic for shoppers. The owners of the stores are also quite busy.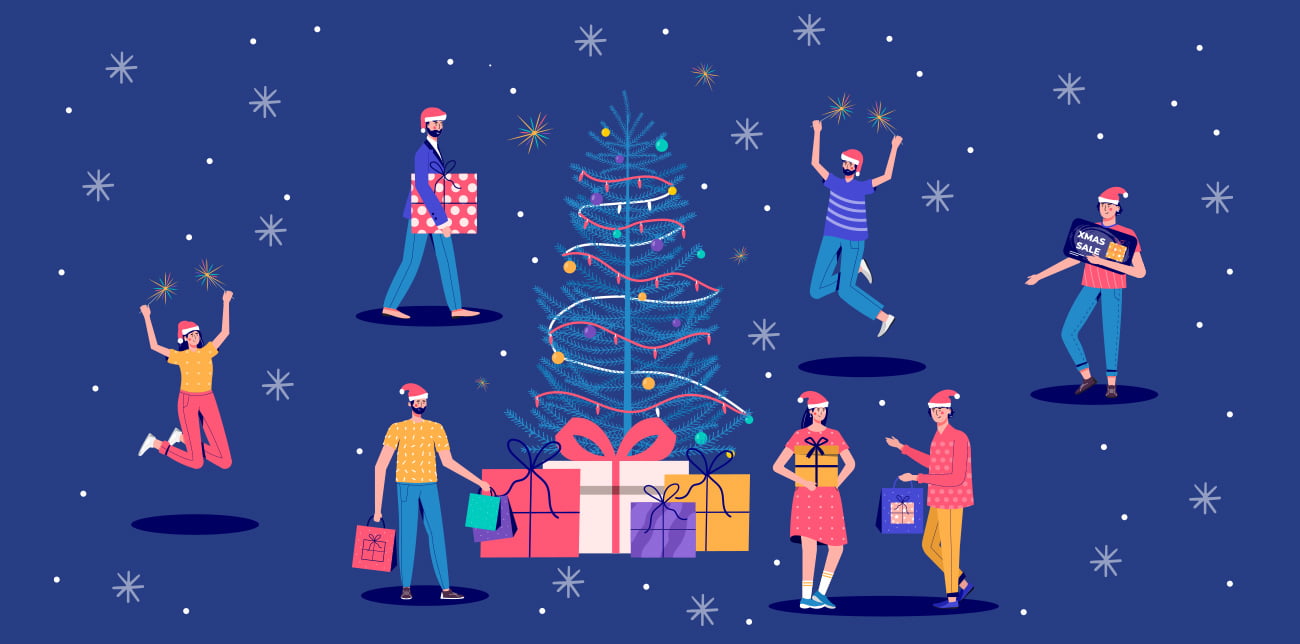 Get ready for the biggest sale season in the year
How can you get your e-commerce store ready in the busiest season if you're in a highly competitive industry, especially if you haven't taken any preparations? E-commerce store operators must make sure they prepare ahead to avoid missing out on important transactions.
We provide here a few pointers below that will help you get ready for the last-minute holiday buying rush with your e-commerce business this Christmas. 
1. Review former data: 
The key to a successful marketing effort lies in this action. The first and most important stage in developing strategy for the upcoming holidays is reviewing past sales data. Start by reviewing your data last Christmas, Thanksgiving or Black Friday because it will help you develop a successful marketing plan. This is a good opportunity to refocus your last-minute Christmas marketing efforts if your social media marketing last year was very effective.
The outcome for this year may be improved by optimizing your earlier data. Additionally, you should examine the areas of your marketing effort that underperformed and determine the cause of that underperformance. This method can work for you if you can locate the source of the issue.
2. Email marketing: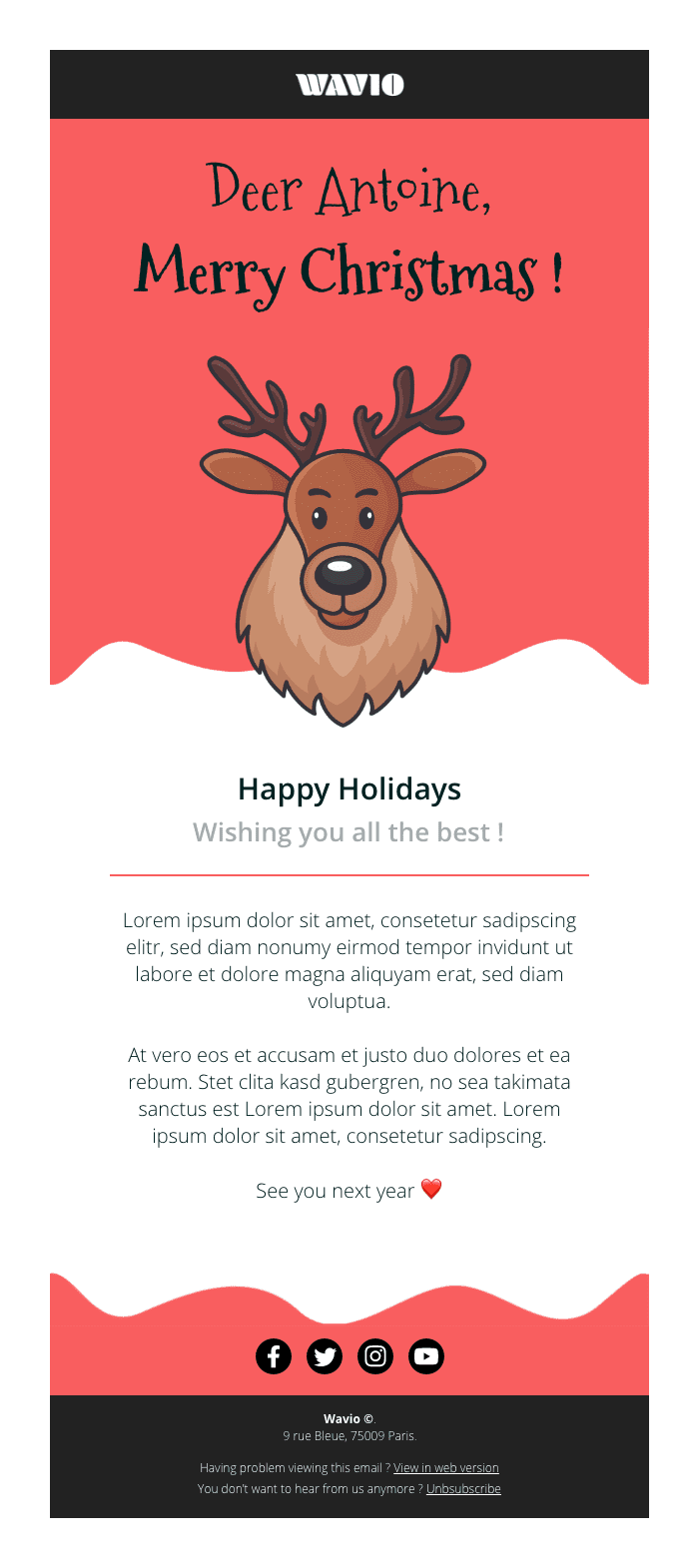 Email marketing in this Christmas

You must begin your Christmas marketing program with email marketing. Send an email to the consumer you want to reach. Make an email that is captivating and include a promo code that your customer will not want to miss. Additionally, you can run distinct email marketing campaigns for both your current and potential consumers. This will assist you in improving both your sales and your relationship with your customers.
3. Update holiday-specific content
This may involve writing appropriate holiday wording for advertising and social media graphics. You can also construct landing pages for Christmas. When you build landing pages, you can track which ones convert the best and start sharing them more frequently during peak periods to see a greater boost in traffic, engagement, and conversation.
4. Plan your social media posts for Christmas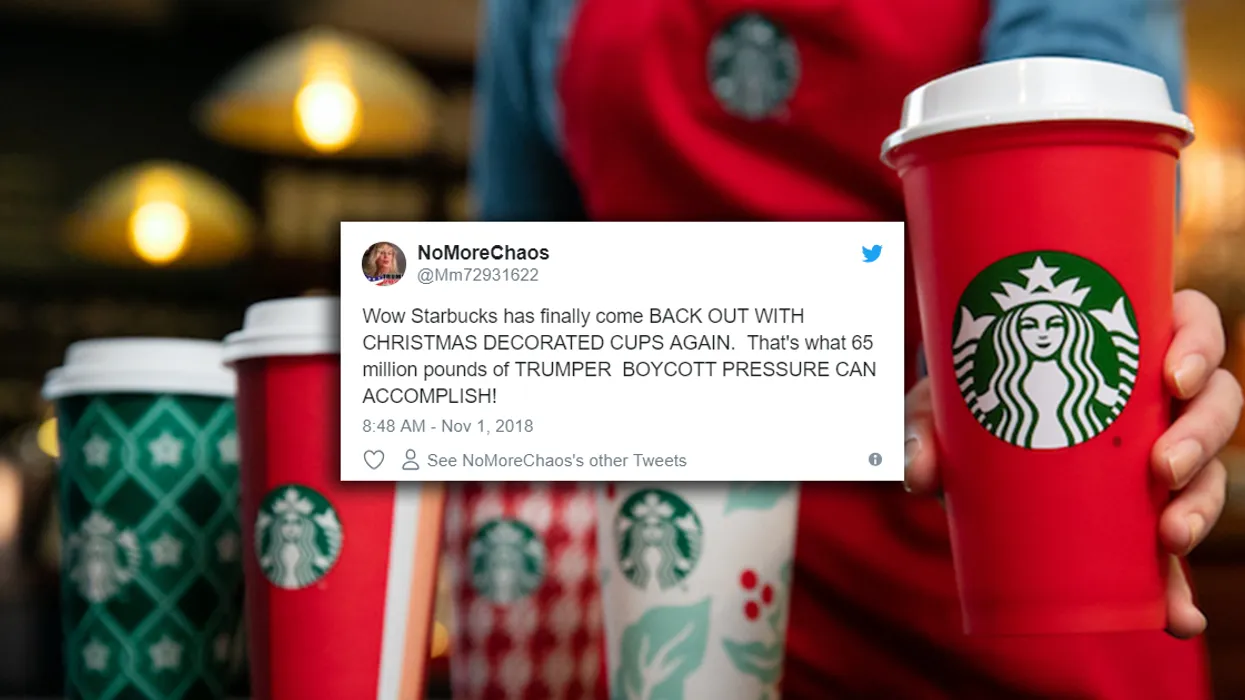 Marketing campaign in Twitter
As the owner of an e-commerce business, you are well aware of the enormous potential of social media. Social media is crucial for holiday shopping around the Christmas season. You can schedule your post promotion or campaign utilizing a social media platform far in advance. It would be good to create a Christmas content calendar that includes your blog post ideas and any other holiday-specific content. 
Go a step further and plan your Christmas campaigns and posts in advance. You can quickly schedule all of your holiday posts across Facebook, Twitter, Pinterest, etc. by using a social media management tool.
5. Design inventive banners and images to advertise Christmas sales: 
Using eye-catching graphics and images is the best approach to advertising your holiday discounts. You don't need to be a graphic designer to complete this, whether you want to utilize a banner to advertise your Christmas deals or a photo in your blog post. You can easily make these fantastic images on your own using programs like Canva or Picmonkey.
6. Build anticipation for your approaching sale 
It's simple to simply announce a holiday sale, but building anticipation can actually assist make it more successful. Your consumer should be made aware of planned events via email, and you should advertise impending promotions on social media well in advance. When you ultimately announce the offer to your customers during Christmas, the earlier you begin doing this, the more conversations you will have.
Everyone enjoys getting customized messages, so sending them a Christmas card that is especially addressed to them would be well appreciated. The ideal technique to show your appreciation to your clients is in this manner. Not all customers anticipate this courtesy from the companies or shops they patronize, but it would be nice if you sent them anything. Anything from an electronic greeting card to a direct message on Facebook or Twitter might be used for this. Even though it's just a straightforward Christmas greeting, it can help you build trusting relationships with your customers that result in more sales.
8. Create holiday blog content
Christmas content
Even if you haven't planned yet, starting a blog about your Christmas campaign is a great approach to develop it. Decorating your shop is not enough. Additionally, you must inform your clients that you are in fact prepared for the Christmas sale season through a quality blog post. Make material that will interest and be beneficial to your target audience. 
More and more people are seeking inspiration and direction during the festival season. Thus, it might be wise to start a blog in advance about Christmas buying advice and tactics. Additionally, spread the word about your blog on all social media channels. As a result, it will motivate your audience, increase traffic to your site, give you more self-assurance, and maybe even spark some thought-provoking dialogue.
9. Improve your delivery and customer service: 
Ensure that all of your website's sections have been updated with pertinent holiday information. To ensure that you receive your order before Christmas or other holidays, double-check your shipment information to make sure it contains all shipping deadlines. Additionally, update your customer care pages with information about Christmas return policies, gift-giving guidelines, and any other unique holiday details. More information and transparent policies provide the customer the confidence to make a purchase.
10. Retarget previous customers
By doing this, you can reach folks who may have forgotten about your store and wouldn't have otherwise looked into your sale. You can also retarget customers who have already made purchases from your store. It has been discovered that selling to current clients is simpler than finding new ones. It implies that past customers will be more accommodating to your Christmas promotions.
11. Create a sense of urgency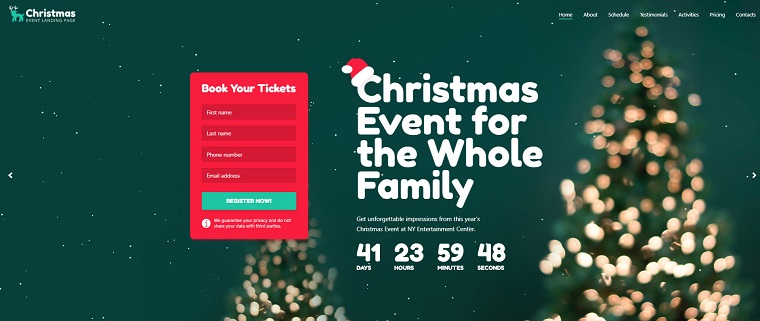 Create a sense of urgency
Email is the ideal method for distributing these kind of promotions, and last-minute offers and deals are a terrific approach to entice clients. Email them a reminder of your current promotions and specials. Perhaps you should try running a comparable promotion for a much shorter time instead. In this method, you might offer free shipping during particular days for a predetermined time.
12. Get into the holiday spirit
Assume you've started sending out material, emails, and deals for Christmas. Customers may feel that your website is not worth visiting if it does not exude that unique festive spirit. For the Christmas season, your website needs to have a visually appealing banner, logo, and content. In order to draw visitors, make sure to showcase your most recent discounts and offers on your site. The appearance of your website can actually inspire visitors to make purchases since they will believe that you are selling holiday-specific goods.
Planning for the holiday season gives you the time to thoroughly determine which strategies, based on current trends and previous campaigns, would work best for your company. To achieve the best outcomes, don't be reluctant to make quick adjustments. Sometimes the smallest thing keeps you from experiencing massive sales conversions. A harmonious combination of effective marketing and decoration methods will help your e-commerce business bloom this Christmas.