"A buy button is a shortcut to the checkout process," Shopify says. Merchants may create an embeddable product card and checkout button with the Shopify Buy Button, which can be placed on landing pages or blog posts. This provides buyers direct-purchase access to the merchant's product from whichever web page they see the buy button on. According to Builtwith.com's report on Shopify Buy Button Usage Statistics, the Buy Now Button is used by 39,307 sites. There are a total of 20,776 current websites, 33,022 more website redirection, and 18,531 sites that have previously used this technology.
How to use Buy Button?
Buy Buttons come in two varieties. A Product Buy Button allows you to embed a single product in a blog post or website, while a Collection Buy Button displays a whole collection on a full page. You may change the appearance of the Buy Button's button by modifying its: Layout, Size, Color or Alignment.
Shopify Buy Button
You may also control what happens when someone presses the button. It can either add the item to the basket, go to checkout, or display product information.
The Buy Button can be used in a variety of ways: 
It should be included in your blog so that viewers may obtain product suggestions while reading your content.

Sell on any platform, such as Shopify, Squarespace, WordPress, Tumblr, Wix, or Weebly, with which you have a partnership.
The Pros and Cons of the Buy Button
There are both positives and downsides to the Buy Button. Because it results in fewer clicks, the Buy Button can surely assist create a smoother shopping transaction. This is helpful for firms who have brand awareness with consumers that already are familiar with their products.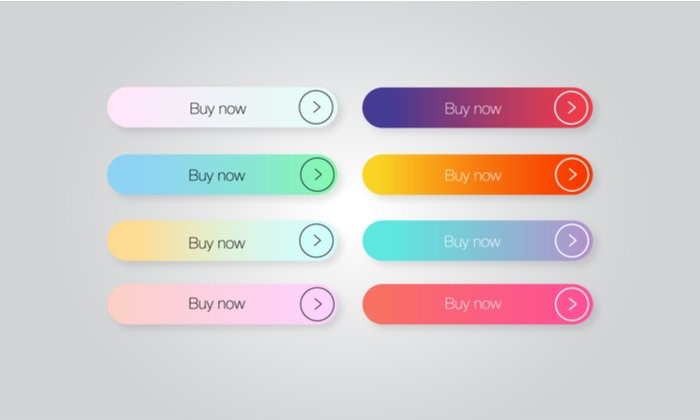 Buy Now Button
It may be a little more challenging for smaller enterprises. If a customer has never heard of the brand or seen the goods before, they are less likely to click the Buy button. A landing page would be a better option in this case. Landing pages allow customers to learn more about the firm, product specifics, and view high-resolution product photos. 
You may also talk to a specific portion of your audience with dedicated landing pages. You may want to highlight certain qualities of a product or use specialized content that will resonate with the group you're targeting, depending on the audience.
How to add a Buy Button to Shopify store?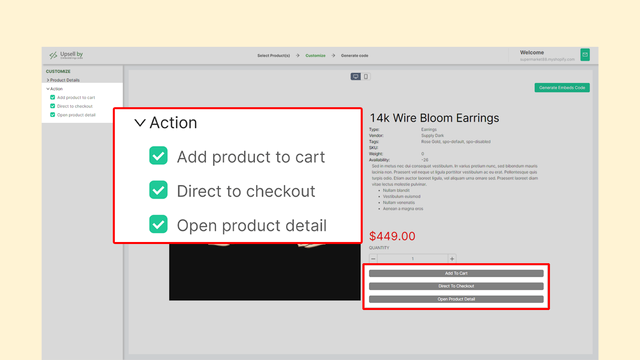 Product Widgets – Buy Button
As a Shopify ecommerce shop, you can use the Product Widgets – Buy Button to create quick alternative checkout links that will redirect your customers to the checkout page immediately when they have found their desired products without any coding skills. produce an Embeds code for you to copy and paste anyplace you want to show the product order form, such as your homepage, blog posts, landing pages, "Thank You" pages, and so on. You can sell your products not only on Shopify, but also on Wix, WordPress, Joomla, Blogger, Magneto, Woo Commerce, Squarespace, and other well-known platforms.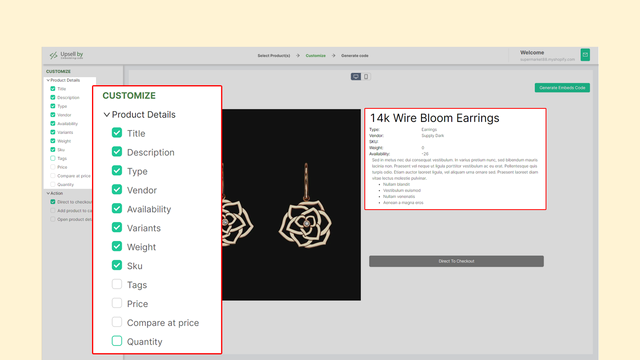 Customize the Buy Button
Product Widgets – Buy Button allows Shopify merchants to: 
Select the Add to Cart button's action: Direct to checkout or Open product detail 

Create your own Product Order Form with custom fonts, colors, and layouts using ready-made and different templates ideal for many sectors. 

Update the Product Order Form with any changes made on Shopify's product details page without having to adjust the code on your website or blog.
Now that you know more about the Shopify Buy Button, you can decide if it's perfect for you and your company. It has certain advantages, such as advertising on a high-traffic blog, but it also has some disadvantages, such as slower page performance. To increase sales, think about what would work best for your e-commerce business and your clients.