For store owners, Shopify Shipping and ShipStation have a lot of wonderful advantages. You will frequently discover that the features and offerings are quite comparable in many circumstances. It ultimately boils down to your particular demands.
When it comes down to it, some e-commerce shop owners find it difficult to decide between Shopify Shipping and ShipStation.
Regardless of subscription level, with Shopify Shipping, every Shopify account comes with free shipping, which is its biggest advantage.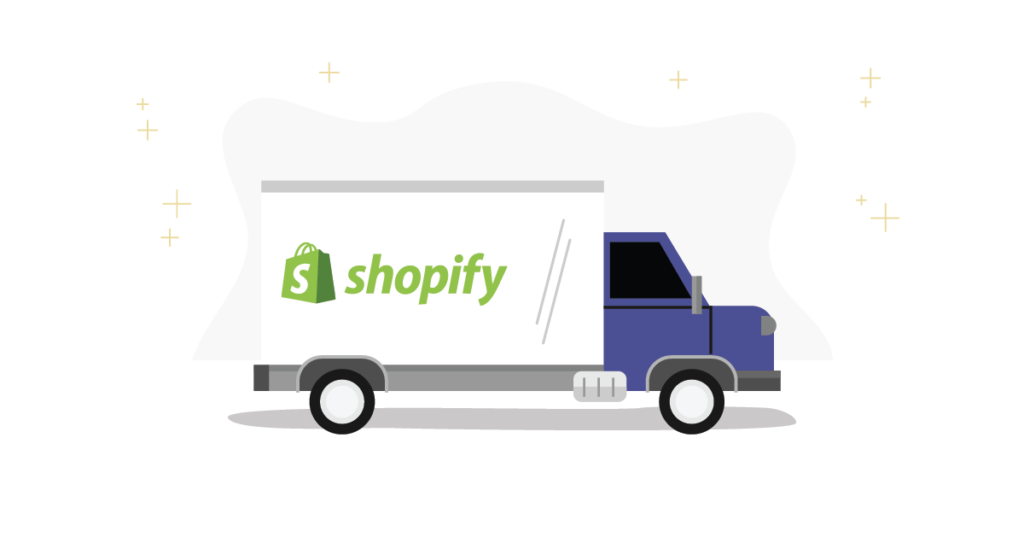 Shopify Shipping
The Shopify Shipping service aims to make order fulfillment as simple as possible for company owners. Shopify shipping can be useful if you need a quick and practical approach to make your shipping function for your e-commerce firm. 
It makes sense to think about Shopify shipping for those who already use the Shopify name for everything from dropshipping to a shopping cart for their online store. This fulfillment option provides a dependable and affordable way to ship goods to customers.
With Shopify shipping, you can purchase and print shipping labels directly, print different labels one at a time, and fulfill orders as soon as feasible.
Some of the highlights of Shopify Shipping are as follows: 
In one location: By enabling users to complete daily orders in the same location where they manage their products, inventory, and customers, Shopify Shipping was created to simplify life for business owners. 

Faster completion of orders: Shopify Shipping allows the store owners to prepare goods in advance and avoid lines at post offices by using the shipping label tool, which enables them to buy and print their mailing labels on the site. 

Arranged jobs: Shopify Shipping customizes your delivery by completing bulk orders, generating USPS SCAN forms, and setting up pickups with reputable carriers including KBS, USPS, and DHL Express.

App-based tracking: With Shopify Shipping, you don't need to visit outside websites or lose time searching through various sources of data. Regardless of the carrier, you may check the progress of your shipments on the Shopify site. 

Possibilities from abroad: With discounted international shipping and built-in customs forms offered by Shopify Shipping, you can ship your goods to clients all around the world right from your Shopify dashboard. 

Additional protection from insurance: When purchasing high-risk or expensive goods, Shopify Shipping will make you feel more at ease. You have the choice to add more insurance coverage when you buy shipping labels for any order on the platform.
ShipStation
The fact that ShipStation is an autonomous shipping platform is cited as one of its key benefits by many users.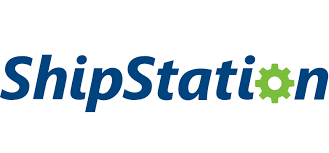 ShipStation
This enables it to connect to many sales channels, CRM platforms, ERP and accounting platforms, and inventory management systems (IMS). 
Multi-channel assistance: With more than 70 e-commerce channels that are integrated with ShipStation, you have a lot of flexibility and versatility when it comes to centralizing and managing your multi-channel operations. 

Sophisticated automation: Users can choose their preferred automation criteria. For instance, you may choose default options for international shipping, insure particular orders, and set actual carrier costs for your clients at checkout. You can also automatically establish specific carriers and shipping services based on order weight.

Order of merge, split, and filter: Combine distinct orders that are being transported to the same address, separate orders that are being shipped to different locations, and combine other filters depending on factors like tags, locations, and retailers. 

Package delivery: Using your own specific criteria, arrange goods into manageable groups and print up to 500 labels in quantity at once. Create processes for other users in your account, such as designating a single user to be in charge of processing a set of packages. 

Active warnings: You might not always be aware of things that require your attention. ShipStation notifies you in advance of scenarios that may require extra attention, such as if you should combine orders, when to refill depending on a pre-established threshold, and more.
Pricing 
One of the key advantages of Shopify Shipping is that it is included in any Shopify plan, whether you start with the $5/monthly Basic plan, the $29/monthly Shopify plan, the $79/monthly Shopify plan, or the $299/monthly Advanced plan. 
There is no need to upgrade in order to use any of Shopify Shipping built-in capabilities because this price never increases. 
On the other hand, since ShipStation is a separate platform, you'll have to pay to use it (or available as an add-on for Shopify users). The following are the monthly plan costs for ShipStation:
Starter: $9.99 per month, with a monthly delivery cap of 50. 

Bronze: $29.99, with a 500-piece shipment restriction. 

Silver costs $49.99 with a 1,500 shipment cap. 

Gold: $69.99 with a 3,000 shipment cap. 

Platinum: $99.99 with a 6,000 shipment cap 

Enterprise: $159.99 with a 10,000 shipment cap 
It's important to keep in mind that your access to features will depend on your subscription level, just like with the majority of premium applications. For additional information on which plan has the features you're searching for, see the ShipStation pricing page.
Carrier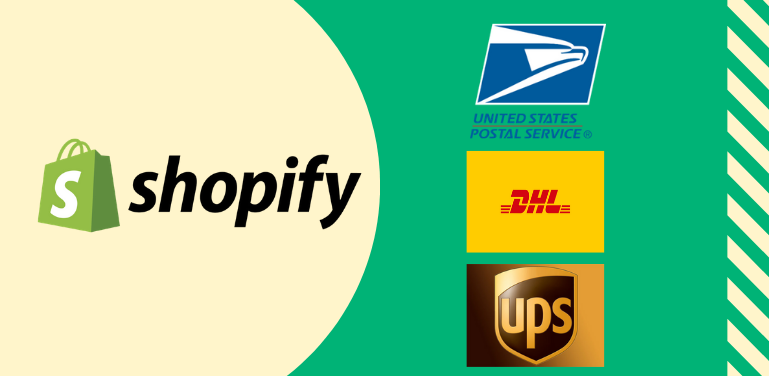 Shopify Shipping carrier
Members of Shopify Shipping and ShipStation can take advantage of substantial savings. However, there is a crucial distinction to keep in mind between the two tools when it comes to carriers. It has to do with the variation in the amount of carriers you can choose from.
Discount
With select partners, both tools provide exclusive discounts. Using USPS, KBS, and DHL Express as an example, Shopify Shipping offers cost discounts of up to 88 percent.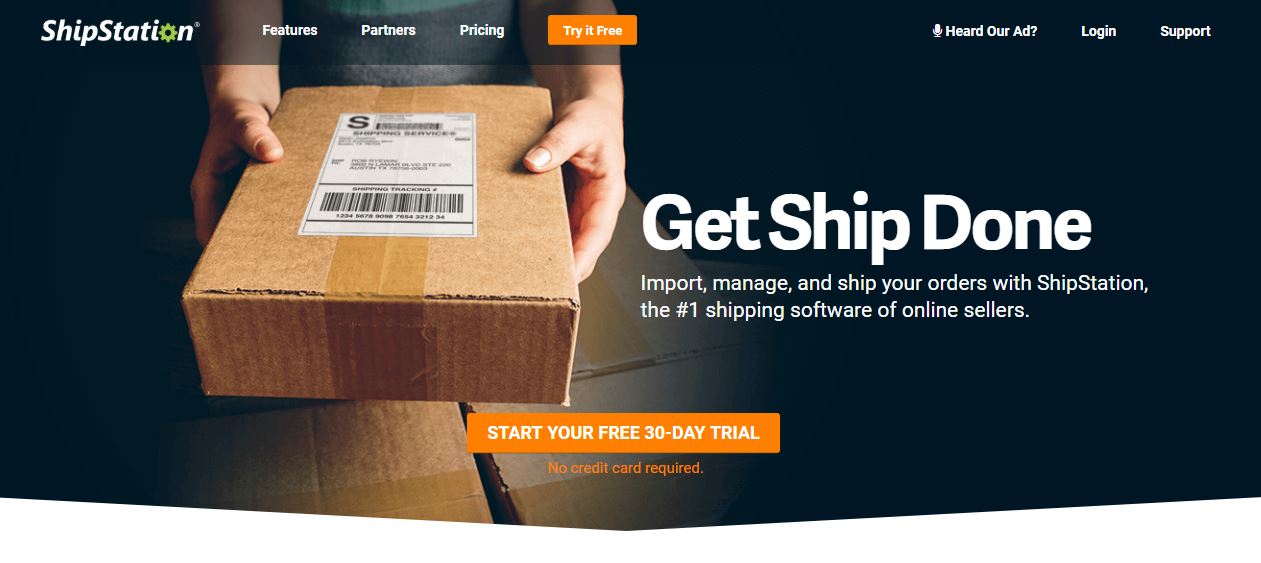 ShipStation Discount
Similar savings are available at ShipStation. The company's website states that clients who open a ShipStation UPS account are eligible for up to: 
Discounts on daily prices of 86 percent 

A discount of 55% on UPS Ground 

69 percent off second- and third-day flights when purchasing eligible packages 
Both Shopify Shipping and ShipStation provide tools that can be used to estimate shipping costs. See here for materials on Shopify shipping costs and here for resources on the ShipStation bid calculator.
Each platform has its own pros and cons, but good news is that you can integrate ShipStation to your Shopify store to seamlessly facilitate your shipping tasks and boost sales.