After more than 2 years of launch (from May 2020) Super Effects application has been fortunate to be trusted and used by many customers, as evidenced by three times reaching the top trending apps on the Shopify app store along with more than 50 five-star reviews.
It is the result of the continuous efforts of the development team and the contributions of the customers who use the application, giving valuable suggestions for us to improve the application.
This month, Super Effects launches a new voucher code feature to thank all customers and also aims to help the application grow more robust in the future. Helping many store owners save more time and effort in decorating their stores for upcoming big holidays such as Black Friday, Christmas,...
Enter the discount code SE30OFF- 30% off the price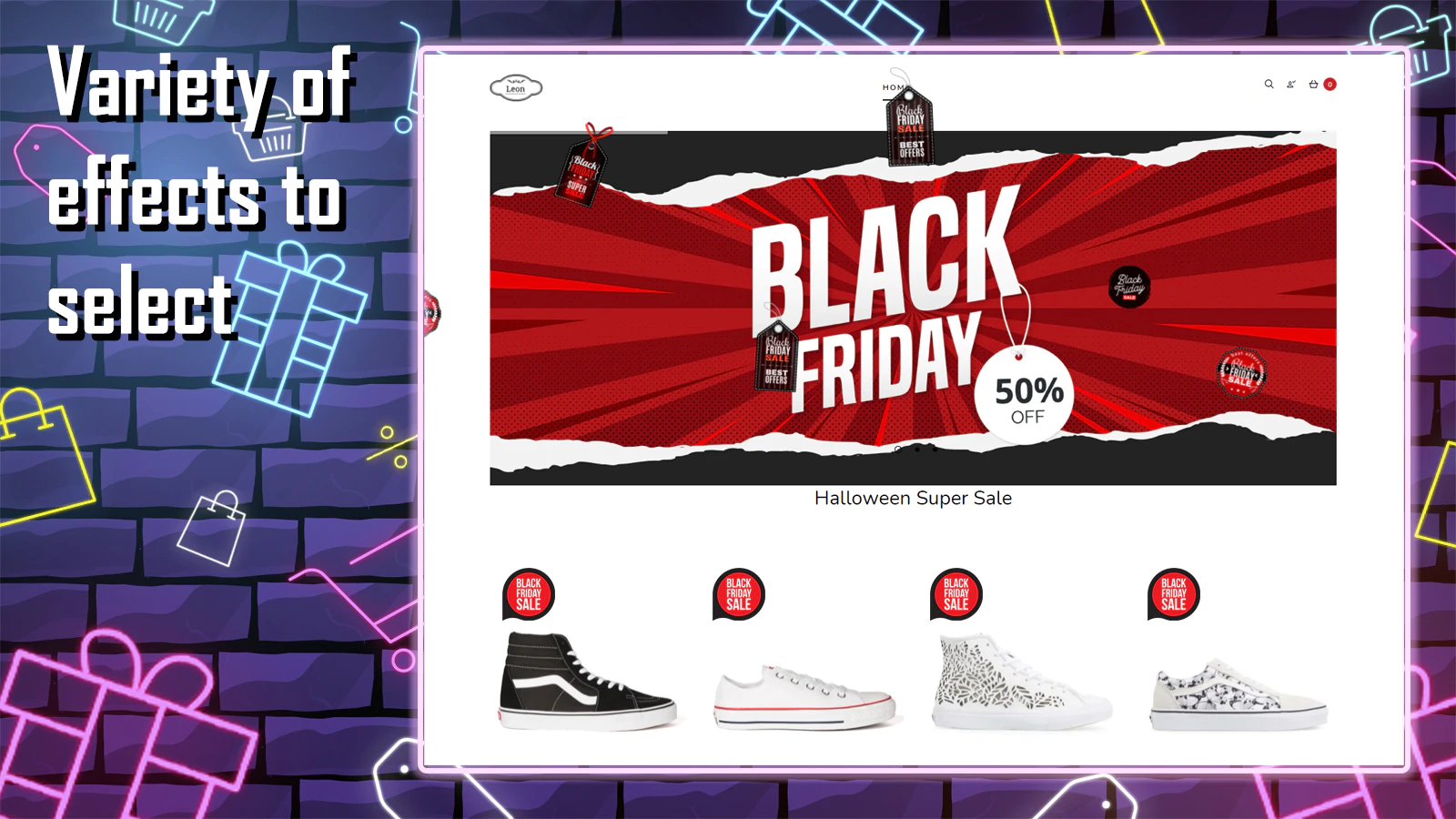 This feature is to thank all customers who had always trusted and supported the application during the long journey from when the new application was launched to today. We hope all customers have a store with eye-catching decorative effects to prepare for an explosive year-end shopping season.
How to use voucher code?
Step 1: Open the Super Effects application and select the "Change Plan" section on the banner below.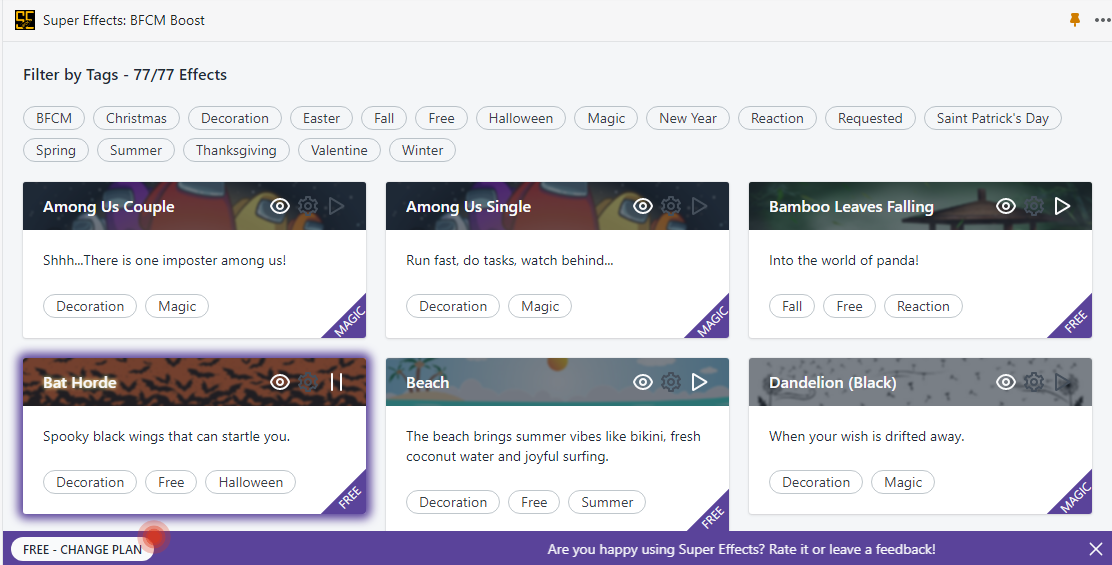 Step 2: Enter the Voucher code in the box and click "Change".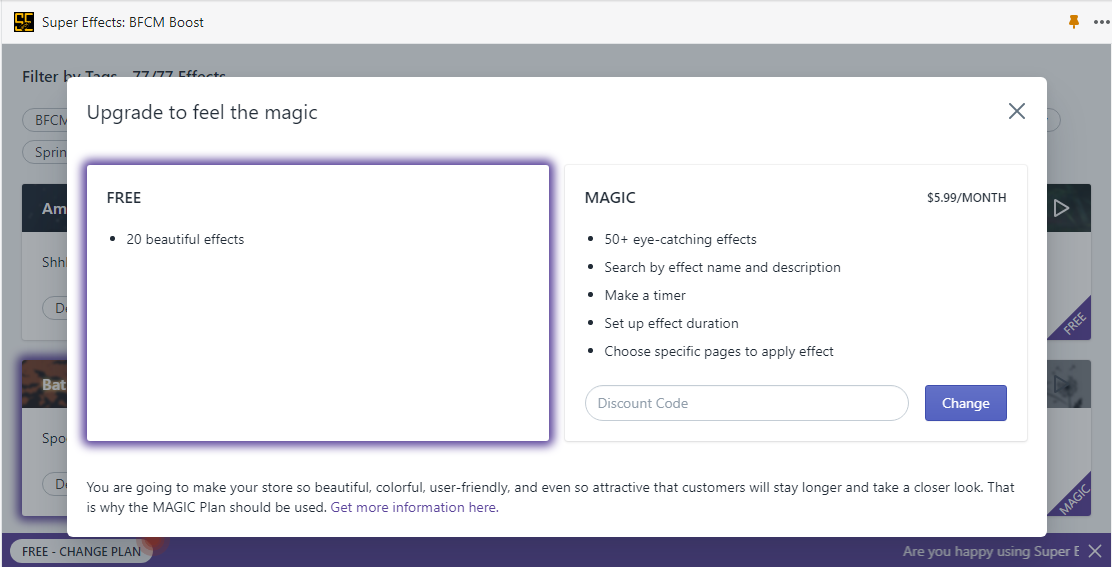 If the voucher is valid, you will be redirected to the payment page, where you will see the price before and after using the Voucher 

If you enter the wrong code, you also will be redirected to the payment page but the amount to be paid remains unchanged
If you encounter any problems during use or need more information about this feature, do not hesitate to contact us for immediate advice and answers.