Every retailer has a unique perspective on the significance of holidays like Cyber Monday, Black Friday, Valentine or Halloween. The biggest sales growth can be seen during these days. 
It's crucial to be well-prepared for retail holidays because they represent a golden period for all retailers. To offer the best possible client experience, it is sensible to make sure that your Shopify store won't face any issues during this time. Now, it's time to check what you should prepare for your e-commerce website in the most fascinating sales season of the year – Halloween and Christmas!
Check The Uptime Of Your Website To Prevent Crashes 
We are all aware that high-volume website traffic every hour is accompanied by "chaos," which results in significant sales. Therefore, these traffic spikes may cause your e-commerce store to slow down or even shut down. If you can't escape this situation, your Shopify store needs you to be more prepared.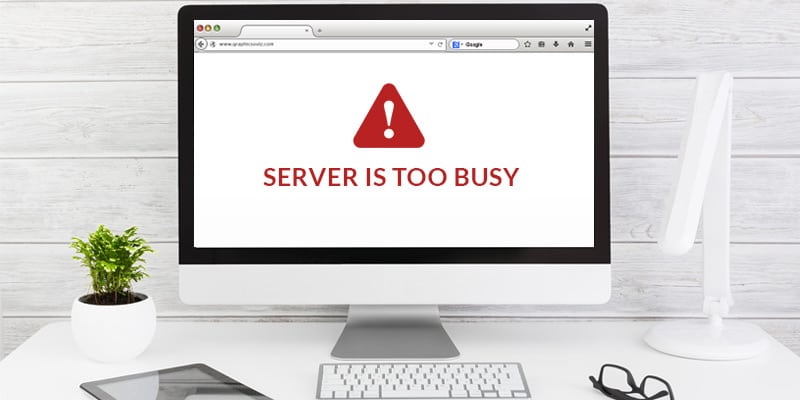 Don't let your website crash on Halloween or ever
Even JCrew may have suffered losses of up to $700,000 during the five hours of technical difficulties on Black Friday in 2017, according to Business Insider. Test your commerce platform to make sure it can handle the busiest shopping days and hours. To handle the hectic Christmas season, you should strive for an average speed goal of 99% or greater. If outages happen, it is actually a major annoyance for both the management of your store and your wholesale customers who are placing large orders.
The truth is that website crashes are quite uncommon, yet customer complaints about slow websites are very common. Additionally, both desktop and mobile users should be able to access your website quickly.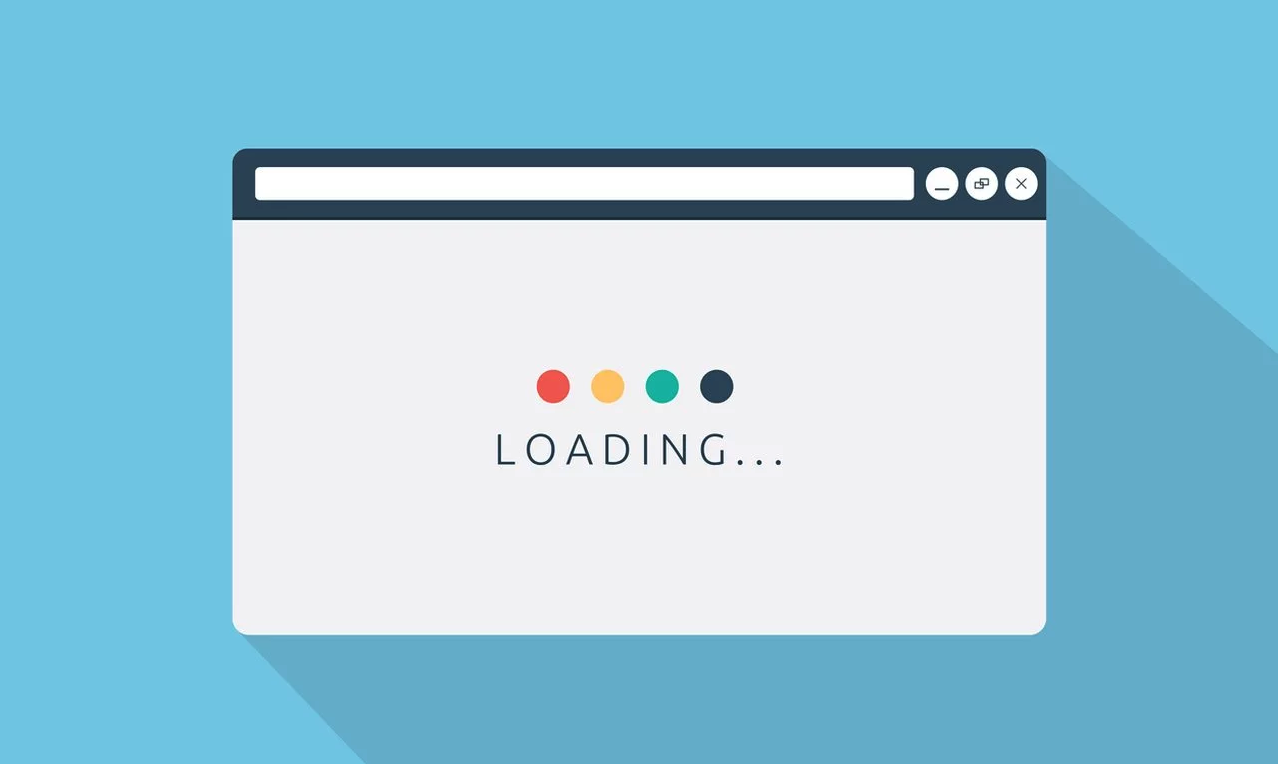 Loading speed
Prioritizing speedy page performance is crucial as mobile shopping becomes more and more popular. In 2020, mobile sales on Shopify made up 67% of all sales on Black Friday while desktop sales made up 33%. Mobile made up 69 percent of Black Friday sales while desktop made up 31%. 
Therefore, making even small adjustments in this area can have a big impact on how well-prepared your Shopify B2B company is for holiday sales. The conversion rate can rise by 66% with a two-second increase in page speed. 
You may check the speed of your website using Google's PageSpeed Insights. Additionally, some elements like CSS and JavaScript can make your website load slowly, so if you're integrating them into the store, pay very close attention.
Improve the Navigation on Your Website 
The consumer experience is greatly impacted by navigation. In other words, poor navigation causes up to 80% of shoppers to abandon their purchasing carts. 
Concentrate first on the header, which is viewed by 99.99% of visitors. It is impossible to overestimate the value of clarity, color, and simplicity. Your header should also include links to your site's primary navigation, a site search bar, and a buying button. You should also provide any additional relevant details, such as information on free shipping, coupon coupons, or top-selling products.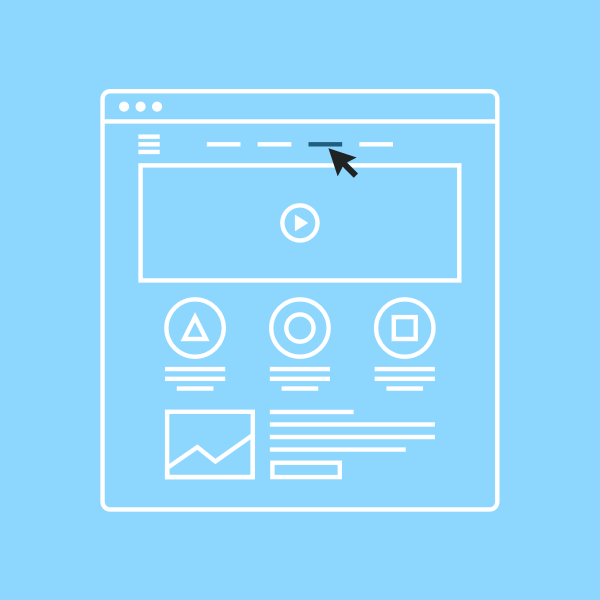 Website navigation
Make data-driven decisions based on Shopify Plus or Google Analytics insights that are specific to your goals. If many clients are looking for your store locations, for instance, put that information in the header.
Last but not least, remember to point wholesale customers to secret links (B2B secret store) with B2B Login & Lock Access to make your Shopify wholesale business ready for holiday sales. The program specifically assists you in directing customers to hidden product pages. The goods won't appear until your wholesale clients can access them. This is ideal for businesses that serve both wholesale and retail clients.
Decorate your store with a holiday vibe with badges 
Product badging is the practice of highlighting particular product qualities and marketing connected with a product by using stickers in the form of images, text, or a combination of the two. Badging has been shown to be a highly successful personalization technique that meets customers' needs to be supported and guided in their decision-making regarding product selections. Studies also suggest that badges are a highly effective way of driving conversion rates. Simply put, websites that use product badging are more effective at directing visitors into the conversion funnel. 
Benefits of Badges:
Your clients will have an easier time locating things that are pertinent to them thanks to badges. That may be the case because they are seeking out goods with certain qualities or because they are seeking out the newest trends in which other customers are obviously interested. 

Badging facilitates customer decision-making. This is particularly accurate for badges that feature a peer review or rating. 

By assisting customers in understanding a product and supplying them with information on how to use a product, badges educate your target market. There are numerous advantages to this.
The most simple way to add the badges to Shopify stores is to use the Shopify app with a suitable budget plan. And Super Watermarks – Badges is the finest and the most affordable app for all sorts of Shopify merchants.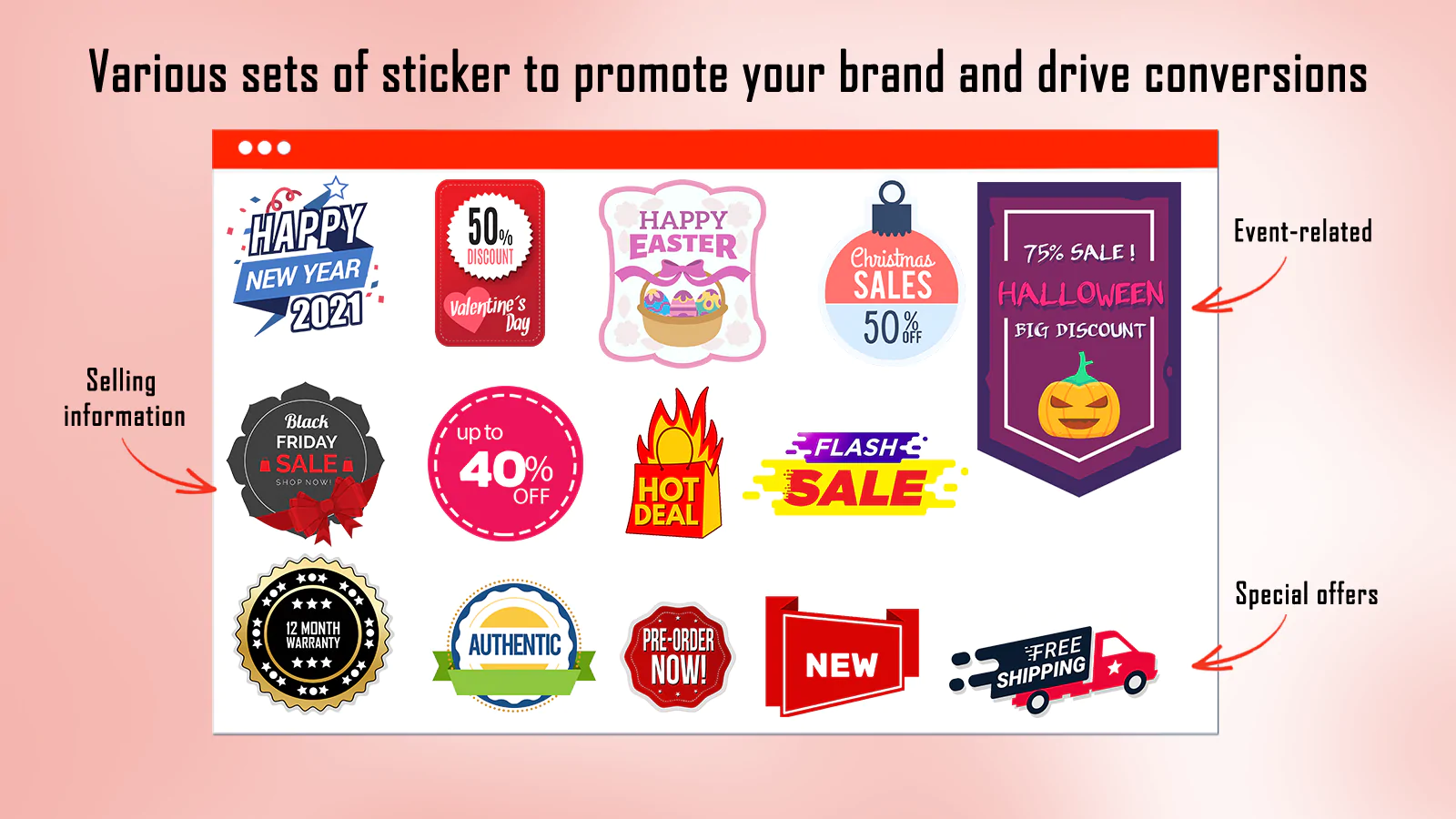 Product Badges
With just one click, you can instantly add highly customizable product badges, watermarks, logos, stickers, labels, and box frames to your photographs. Super Watermarks – Badges offer the badges that highlight sales and promotions to take advantage of the savings before they expire. Your sales and promotions are highlighted by product labels like Bestseller, Authentic badges, Flash sale badges, or other trending badges. Of course, everyone's favorite badge is there as well: free shipping! There are many prices to choose from, Free, Basic, and Pro plan. But for the B2B retailers, we highly recommend the Pro Plan. With $14,99 a month, you have an unlimited number of campaigns, products, and stickers for your store. 
As you can see, in order to have a more prosperous and successful Christmas season, it's critical to get your Shopify store ready for the season on time. We firmly believe that using this checklist will benefit your Shopify store and enable you to take home a sizable chunk of the market.