Instead of "add to cart" buttons for each product, dynamic checkout buttons appear on product pages. These buttons provide customers the opportunity to speed up the checkout process if they've already decided what they want to buy by allowing them to skip the cart and go straight to checkout. 
It's crucial to turn on this functionality for two reasons: (1) When a customer knows exactly what they want, they enjoy a rapid checkout, and dynamic checkout enables it. (2) It happens frequently for customers to forget to check out after leaving items in their carts and being distracted. By avoiding the cart entirely and directing customers directly to the checkout, dynamic checkout reduces the "abandoned cart" phenomenon.
Two different categories of dynamic checkout buttons: 
Unbranded Buttons- Buy it now the text is displayed on these buttons. Customers who click unbranded buttons bypass the shopping cart and proceed directly to the Shopify checkout. 

Branded Buttons: These buttons feature the accelerated checkout logo of a third party. Customers use that faster checkout process to complete their payment when they click a branded button. There are several third-party fast checkout options available, including: Amazon Pay, Apple Pay, Google Pay, Shop Pay, Venmo, and PayPal.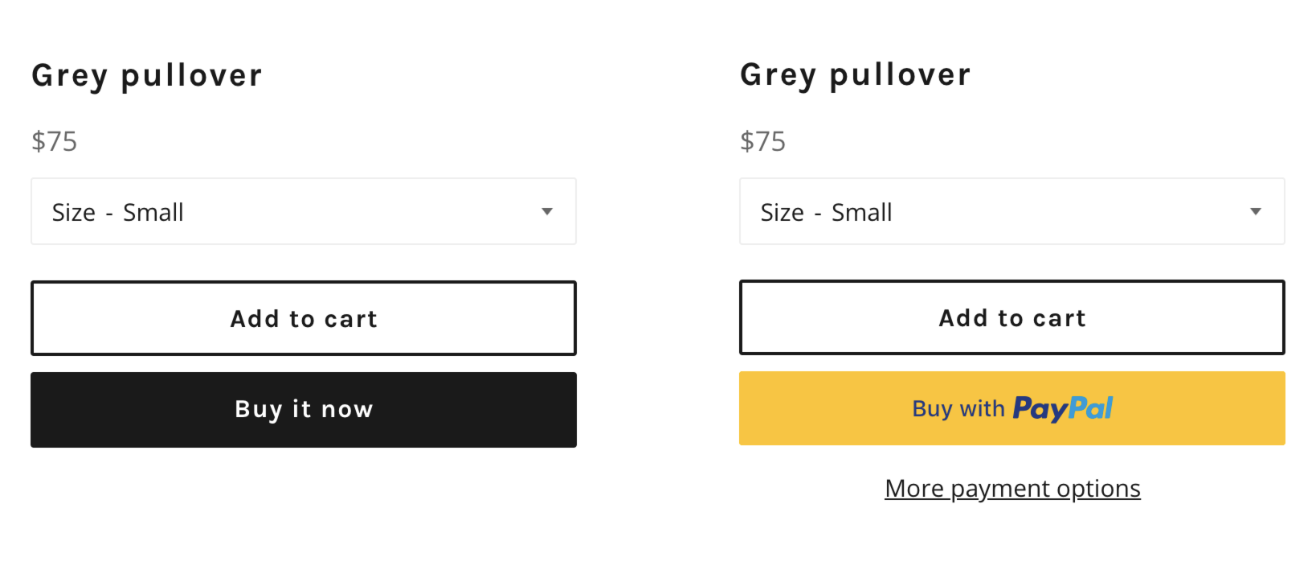 Two types of dynamic checkout buttons
Customers can only choose from the payment alternatives that you have selected in your payment preferences. Only the unbranded button appears if you don't have a third-party fast checkout method configured.
How to make your Dynamic checkout buttons more attractive?
It is pretty simple to add the Dynamic checkout buttons to your Shopify stores. From the Shopify admin panel, you can add and remove or even customize the color of the Dynamic checkout buttons.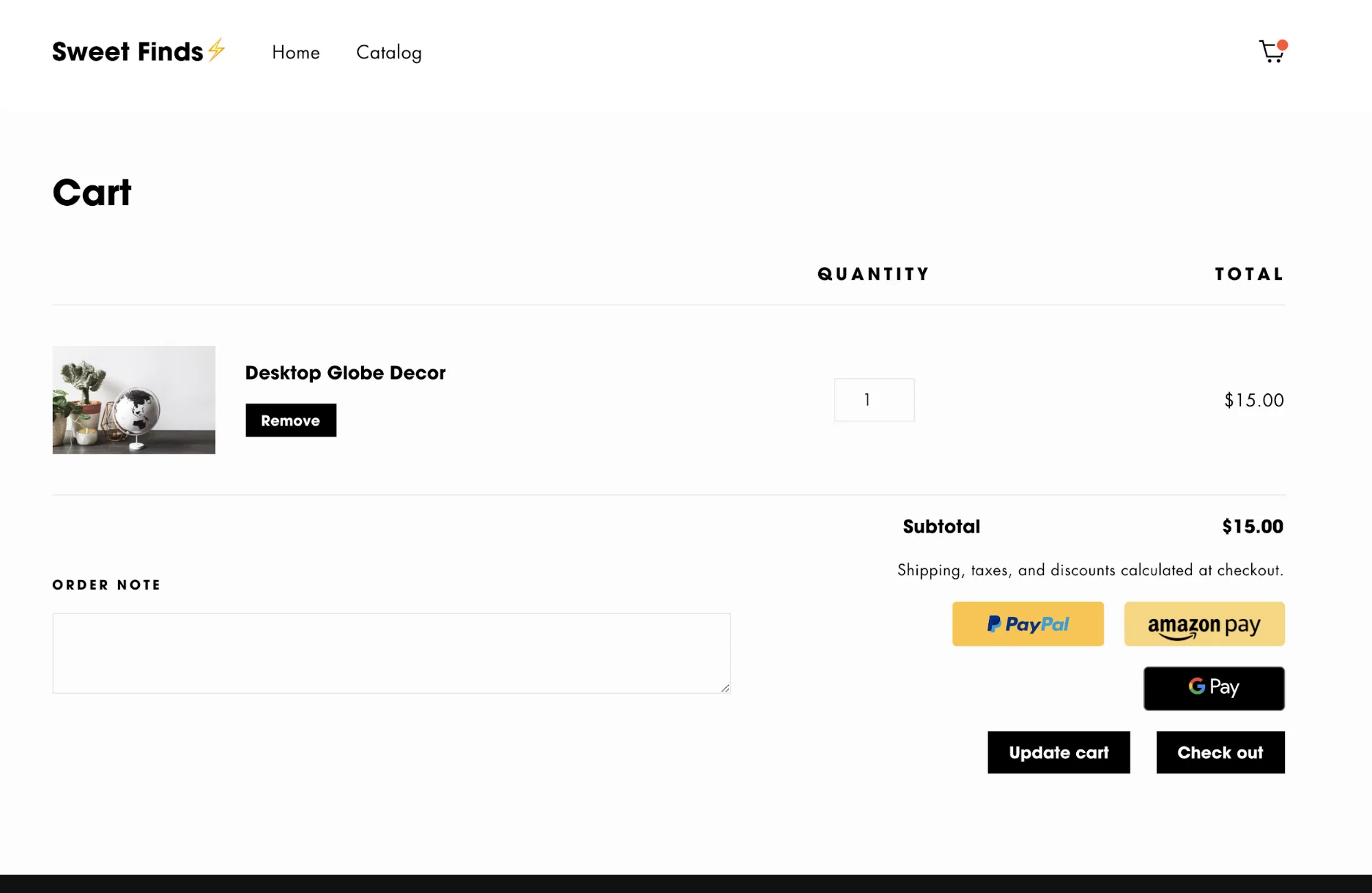 Improve conversions with Dynamic Checkout Buttons
However, it is the default setting, if you want to make your buttons outstanding, you can rely on some widgets. Among the top Shopify apps, we highly recommend Product Widgets – Buy Button which allows you to customize the Add to Cart button as well as facilitate the checkout process.
Note when using Dynamic checkout buttons
When Dynamic checkout buttons cannot work for your Shopify store: please check the compatibility of the Dynamic checkout buttons in these following features:
Apps 
Dynamic checkout buttons might not work properly with some applications. Dynamic checkout buttons might not work with your online business if you use any of the following types of apps: 
Apps for currency conversion 

Apps that communicate with the shopping cart 

Apps that direct users to an external checkout
Cart attributes 
Cart attributes are not supported by dynamic checkout buttons. Custom form fields called cart attributes can be used to ask clients for further details on the cart page. 
The following additions to the cart page are examples of cart attributes: 
Terms and conditions checkbox
Dynamic checkout buttons are unsuitable for your online store if you rely on cart attributes.
Products 
Only one product version can be purchased at a time using dynamic checkout buttons. Customers can purchase more than one of that varieties if you display a quantity selector on the product page. For instance, a consumer can purchase two red t-shirts using a dynamic checkout button, but not a red t-shirt and a blue t-shirt. 
Payment setting 
The unbranded version of the dynamic checkout button will only appear if you don't have a third-party rapid checkout method activated in your payment preferences.
What are the benefits and drawbacks?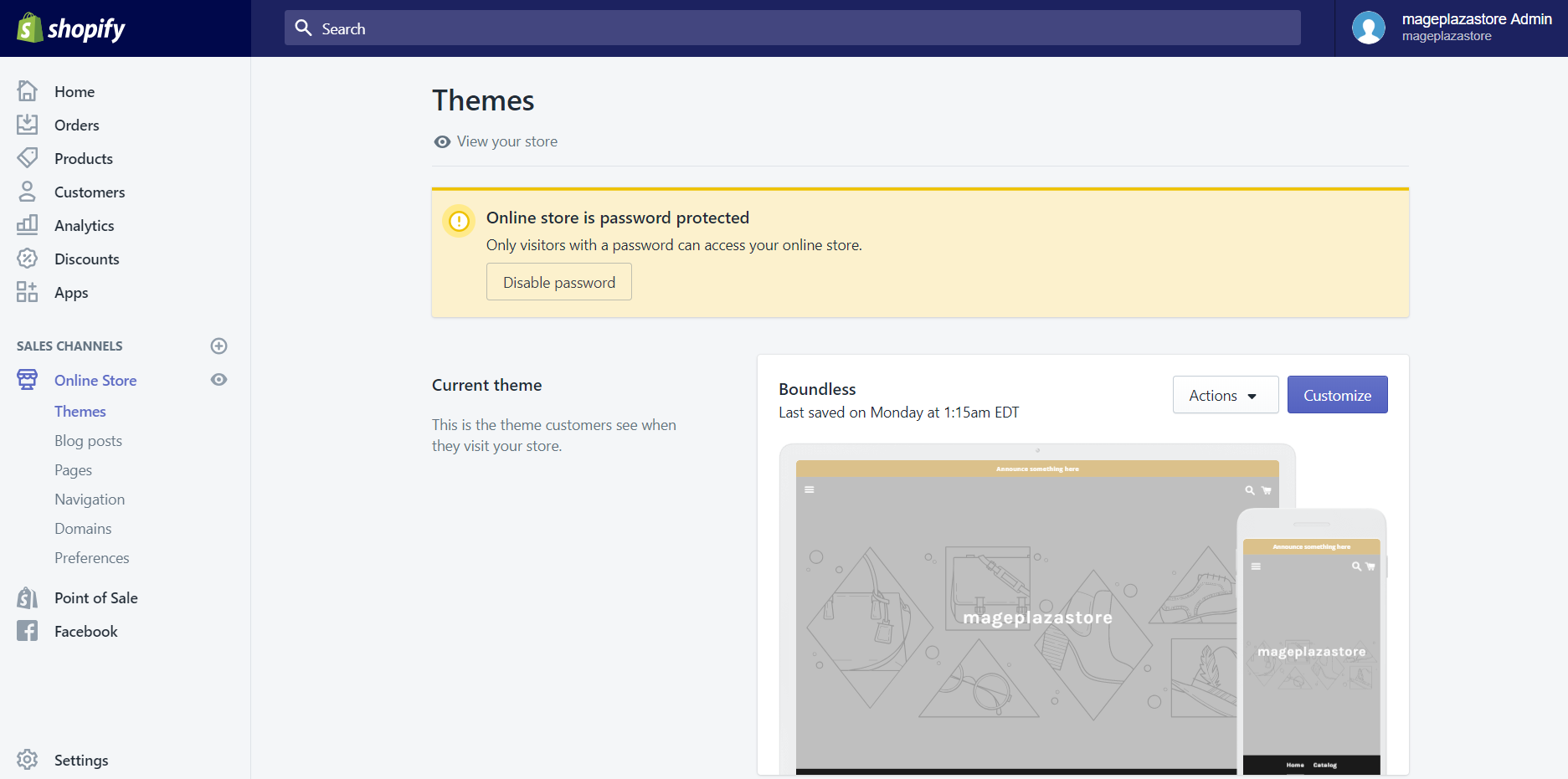 Test Dynamic Checkout Buttons on your Shopify Theme
While dynamic payment buttons are a terrific method to speed up and simplify the checkout process for consumers, since every store and customer base is unique, it's always a good idea to examine whether the feature will actually benefit your customers. 
The inability to upsell to raise order value and the difficulty for consumers to purchase more than one item per order are two of the biggest drawbacks of using dynamic payment buttons. 
Stores that provide customizable products or where customers are inclined to buy multiple goods at once could not profit from the quicker checkout process.
If you're unsure about using the dynamic checkout buttons, think about turning on the feature and closely watching your conversion rate over the course of roughly a week to look for any changes. 
Remember that the customer can still use your supported payment methods throughout the standard checkout process, so even if you decide not to display the dynamic PayPal button, they can still be used by customers to complete their transactions.