While creating delectable cuisine is the first step toward running a successful restaurant, you must also stand out among the crowd. Restaurants like yours may use a beautiful website to promote new menu items, provide online delivery, and get first-time site visitors eager for your brand even before they try your cuisine. Check out our list of the Best Website Builders for Restaurants to get started.
1. WIX
Wix is a feature-rich website builder aimed for the general public. Although it isn't specifically designed for restaurant websites, it nevertheless contains a number of features that can assist restaurant owners in establishing a great online presence.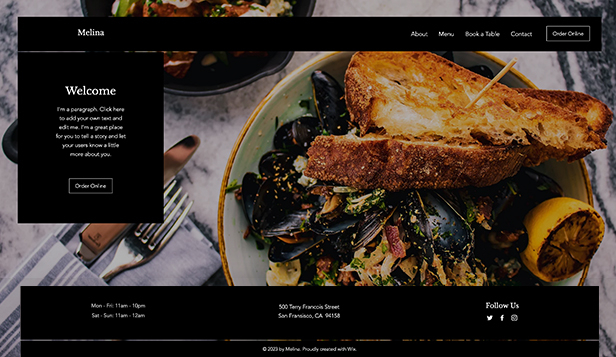 Restaurant website template from WIX
You may select from a large number of high-quality restaurant-specific templates, many of which are ideal for restaurants. Whether you're a novice or a seasoned website builder user, you can utilize the platform's strong and easy marketing capabilities to attract visitors, engage them with emails, promote your menus on social media, accept online orders, and allow them to reserve tables online.
Wix provides a range of mobile-ready designs for different sorts of restaurants, including local cafes, steakhouses, bistros, and even food trucks, all of which come with a personalized domain for your restaurant website.
Wix Restaurants App: Using the Wix restaurant builder, your website visitors can make online bookings, place online orders, select delivery options, and pay securely online.
Personalized Emails: You can easily remind your customers about menu changes, new dishes, special deals, and other events using the built-in email tool.
2. SQUARESPACE
Another general-purpose website builder that you may use to create a gorgeous restaurant website is Squarespace.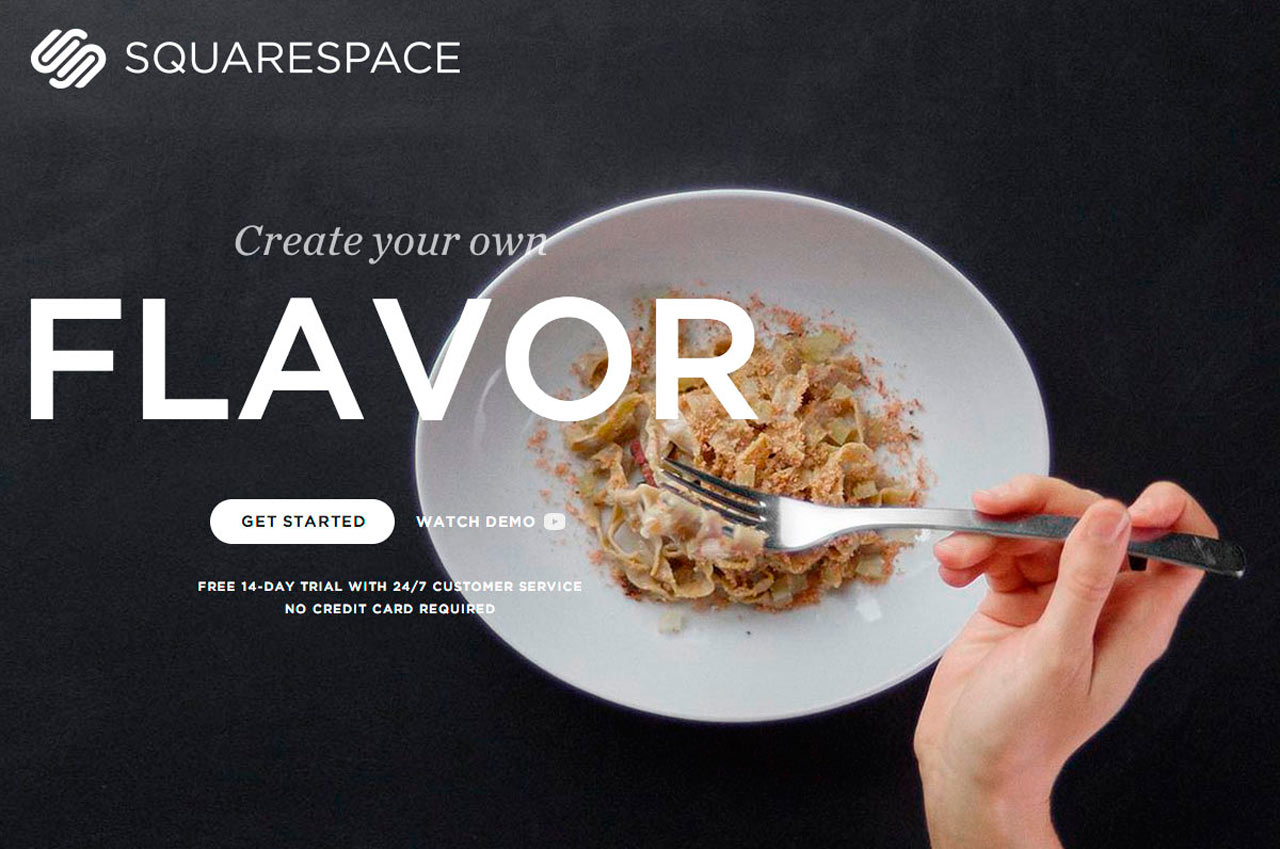 It includes a large selection of completely customizable restaurant layouts created by top designers. Many restaurant designs emphasize images, making it simple to use them to highlight your facility and menu items.
If you're new to website design, Squarespace is a great place to start since it walks you through every step of the process of designing and establishing a successful restaurant website.
You'll learn how to use the platform's capabilities to get the most out of them, including the platform's sophisticated email marketing tools, which will help you reach and engage your restaurant customers.
3. WEEBLY
One of the most popular website builders for novices is Weebly. It offers a simple drag-and-drop editor that allows you to quickly and easily launch a website.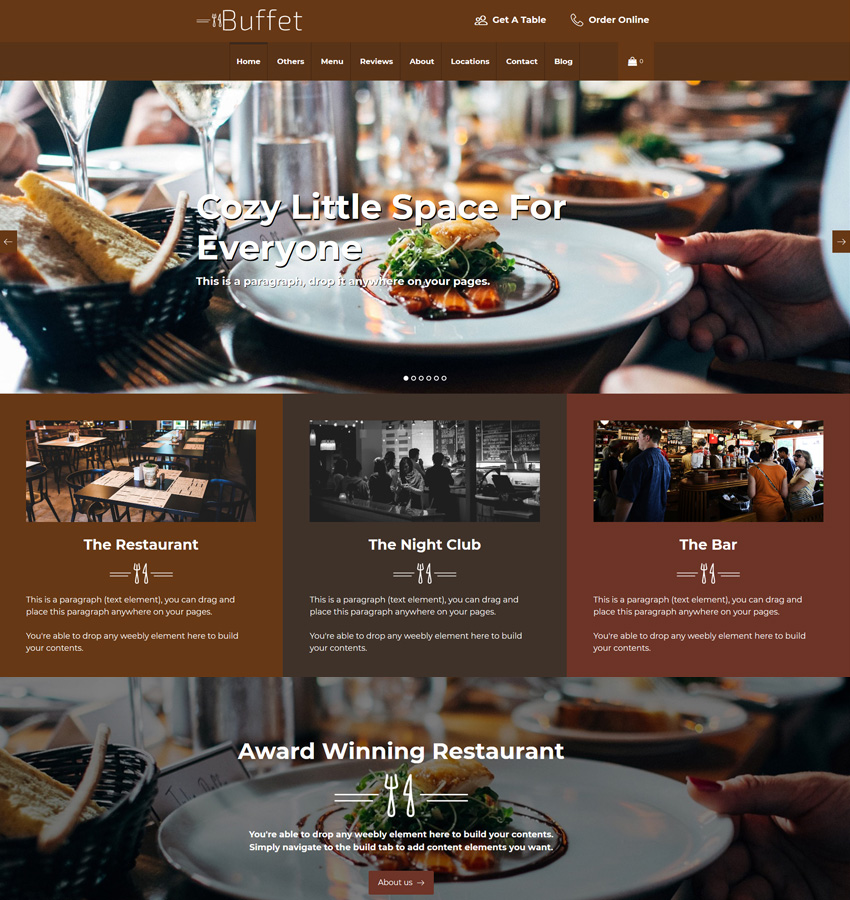 Weebly template for restaurant website
The customization choices on this platform aren't as robust as those on many of the other platforms on our list. Weebly, on the other hand, is ideal for creating a simple informative restaurant website.
There are various applications available on Weebly's platform that will allow you to enhance the functionality of your website, including apps for accepting reservations, accepting food via online ordering, displaying menus, and much more, if you want an e-commerce restaurant website.
4. ZYRO
Zyro offers a set of tools to help you quickly and easily create a website for your business. This platform provides you with all of the technical aspects of a modern, high-performing restaurant website at a very low cost.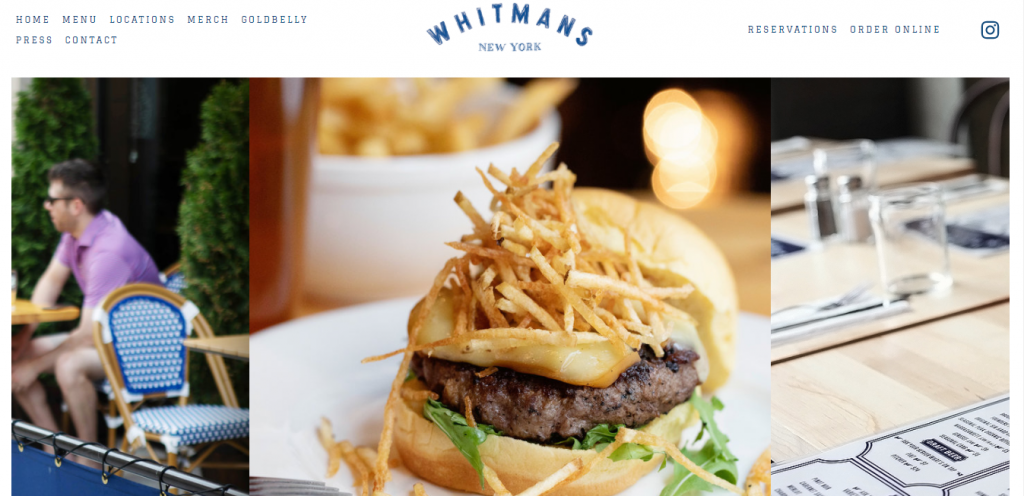 Tasty restaurant website design from Zyro
You may use Yelp, Google, Trip Advisor, and other sites to include restaurant reviews so that your viewers can learn more about your dining experience. In addition, the Zyro website builder is quick to load, mobile-friendly, and cross-browser compatible. You'll also discover a few simple built-in SEO tools on the platform to help you rank your restaurant website rapidly.
In addition, Zyro features a set of AI-driven tools that will make your website construction and administration activities much easier.
5. SHOPIFY
You can find many options for your restaurant from Shopify and Themeforest. It offers all of the functionality you'll need to manage your restaurant, whether you've been in business for a while or are just getting started with no technical knowledge required.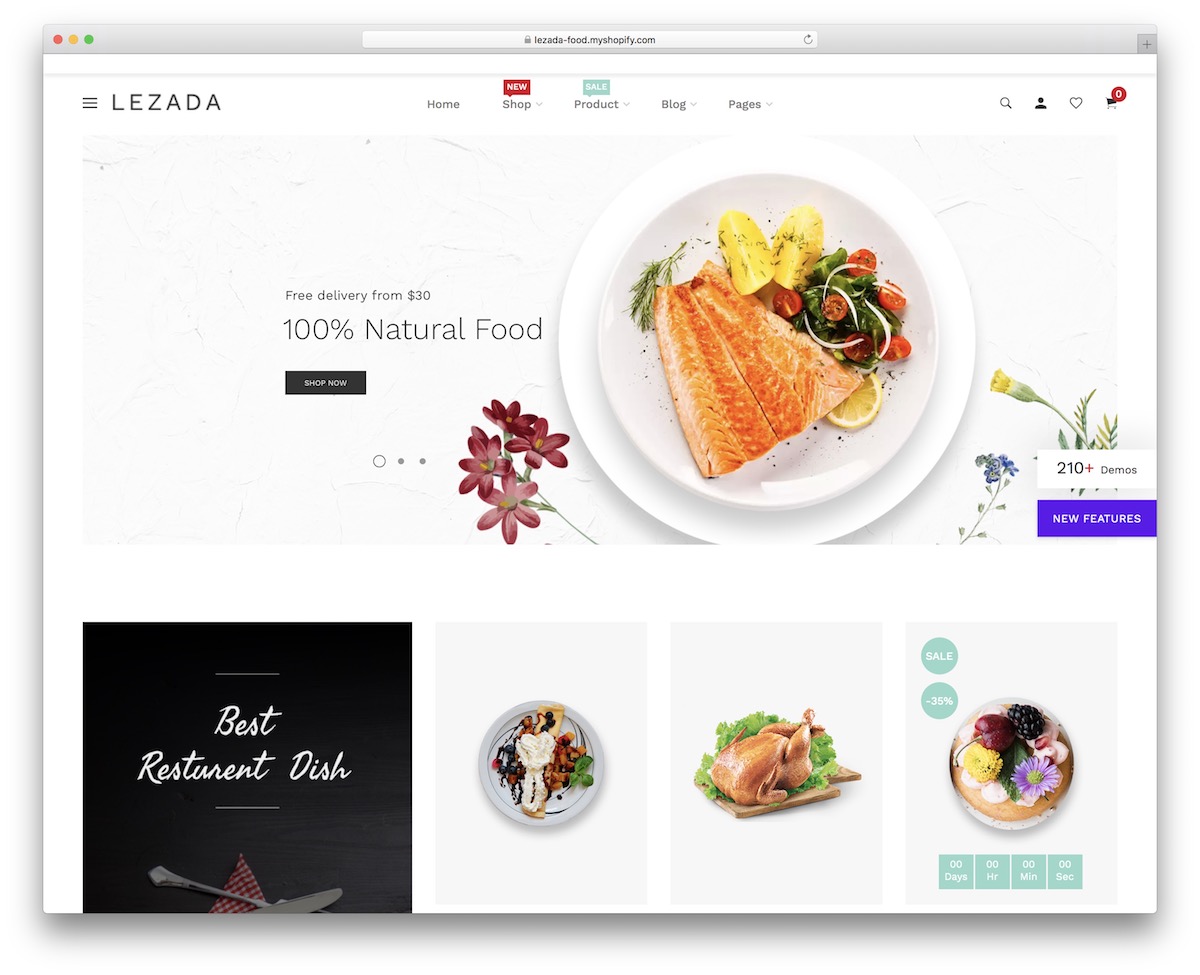 Modern Shopify Restaurant Themes
As one of the top website builders, the platform is inexpensive and intelligently built to make building a beautiful and professional-looking restaurant website simple even for total beginners.
This means that even if you've never built or managed a website before, the intuitive drag-and-drop platform will guide you through accessing and using all of the tools you'll need to create eye-catching menus, connect to social media channels, synchronize updates, set up the calendar tool, show visitors your upcoming events, and much more.
When choosing a website builder for your restaurant, evaluate whether there are restaurant-specific capabilities available, such as restaurant-themed layouts, online ordering options, the ability to incorporate third-party reviews, menu variety, and other features. You should also think about the software's total price and how effectively it interfaces with third-party marketing tools like email, social media, and other channels.