You'll want to improve sales and revenue no matter what sort of small business you have. That is why so many individuals want to know how to expand a small business. For small company owners, there is no straightforward one-size-fits-all growth approach. However, there are a few important methods you may employ to offer your company the best chance of success.
You may find yourself wearing multiple jobs before you can acquire experienced personnel because you're still a startup. Although it will take time and effort to establish your small business, there are ten tactics you can apply to help it expand faster.
1. Research
You should conduct market research while considering how to expand your small firm. This allows you to better understand not just your current customers, but also future customers. It's critical to obtain knowledge about your target market and understand their wants. That way, you'll be able to understand how your company can adapt and expand to satisfy those demands.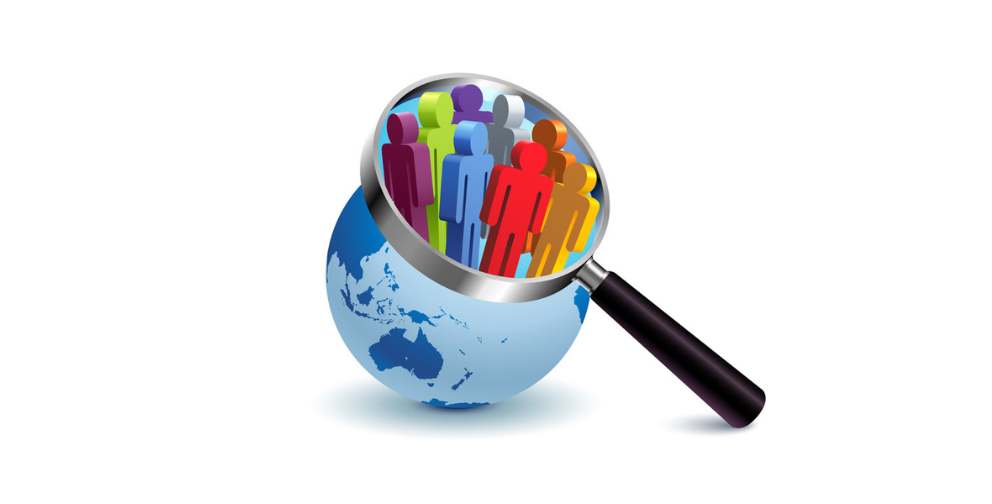 Research your strengths and shortcomings
Don't forget to look into your competitors as well. Knowing their strengths and shortcomings might help you make better decisions about how to expand your small business.
2. Sales Funnel
Sales Funnel
Your sales funnel may assist you in taking your company to the next level. Consider a sales funnel to be the customer's journey. They're at the top of the funnel when they walk into your store or visit your website. They've completed the funnel when they purchase something or join up for a service. You should strive to think of new ways to get customers to progress down the funnel so you can make a sale. This might involve giving them a discount or obtaining their contact information so that you can give them information about your company.
3. Upgrade Customer Retention
Getting new consumers for your business isn't enough. You must also keep your current customers returning. Increased client retention leads to increased customer loyalty, which can lead to increased sales.
Customer Retention
Because it costs five times as much to acquire a new client as it does to keep an existing one, concentrating on customer retention ensures that your company doesn't waste money on things that aren't a sure bet.
You can improve client retention by doing the following:
Prioritizing customer service: Customers will not want to support your business if you do not treat them well. Making certain that their complaints are addressed and that they get the finest experience possible demonstrates that you regard them as a client.

Using a customer relationship management (CRM) system entails the following steps: CRM software aids in the management of client connections, both current and future. They aid in the management of customer information and the identification of sales opportunities. One of the most significant advantages is that the data is maintained in one location, making it accessible to you and other employees who require it.

Developing a customer loyalty program: These programs reward your current customers for their continued support of your company. They may also assist you in attracting new customers or re-engaging those who have left your company.

Launching an email campaign: Using an email campaign, you can ensure that your company remains in the thoughts of your consumers. It's also an effective approach to move current and prospective consumers through your sales funnel.

Engaging with consumers on social media: Customers may contact your company via social media with a query or to provide comments, concerns, or pain points. Taking the time to answer and connect with them demonstrates that you appreciate their opinions and are concerned about their problems.
4. Corporate Social Responsibility
Many customers prefer to do business with a firm whose values are similar to their own. You realize the influence your firm has on all elements of the society when you practice corporate social responsibility (CSR). Allowing the general public to see what your company is doing to have a good effect can boost your bottom line.
Corporate Social Responsibility
Here are some examples of how your company might engage in CSR:
Volunteering in the communities where your workers live and work: Encourage your employees to volunteer in the areas where they live and work. Working at a food bank or cleaning up open areas, for example, demonstrates that your company is serious about contributing to the community and its people.

Finding methods to make more environmentally friendly goods: See if there are any changes you can make to your materials or process to make more environmentally friendly items.

Going green: The advantages of operating a green business extend beyond lower utility expenses. It demonstrates to the public that you are serious about decreasing your company's environmental effect. Get LEED (Leadership in Energy and Environmental Design) certification or pursue energy-efficient initiatives to become green and lower your carbon impact.
5. Networking Event
Increasing the exposure of your brand can help you get new consumers and expand your business. Attending networking events is a fantastic method to achieve this. Check out local professional groups and don't be scared to show up at a few events to promote your company.
Networking Event
You may take part in these activities by:
Attending and networking with other entrepreneurs

Creating a booth to advertise your company

Making speech as an industry expert;
6. Consider selling your small business as a franchise
For small firms, franchising is a frequent expansion strategy. This implies you transfer the rights to your company to a third party. After that, they start and run their own franchise of your company. McDonald's, Starbucks, and Marriott hotels are just a few of the well-known firms that offer franchises. When a new franchise opens, it expands your company's number of locations, which helps you generate more money.
Fransisable business
Is your business franchisable? Before you agree to sell the rights to your firm, you must first determine if it is. Certain types of businesses, such as fast food restaurants or gyms, are more suited to franchising.
7. Diversity of You Product and Service Offerings
You've had a lot of success selling customers your main product or service. After all, it was because of this that you decided to expand your little firm. Now, having a variety of items or services might assist you in attracting new customers.
Diversify Products and Services
This may be accomplished by:
Identifying new product or service opportunities: Conduct market research to determine if you can give your customers anything fresh to buy.

Inventing new ways to sell your existing products: Subscriptions and bundles are examples of this.

Moment is one company that has grown through broadening its product offerings. The company's first products were smartphone lenses that improved photography. The company's product line has now been expanded to include applications and accessories for use with its lenses.
8. New Markets
There's no denying that franchising allows you to expand your consumer base. However, if your company isn't franchise, there are other options, such as expanding your company by exporting.
New Markets
You may transport your products and services all over the world if you find exporting prospects. The following are some of the advantages of exporting:
Using worldwide platforms to offer your goods and services on the internet

Possibility of establishing new business sites

Access to a larger number of customers and companies

Take your firm worldwide, and you'll have the potential to grow your market share.
9. Measurement of your performance
While you may utilize a number of techniques to build your small business, it's critical that you track what's working. If you construct a customer loyalty program and discover that it isn't increasing customer retention, you may need to adjust your strategy. Getting a CRM and communicating with your consumers on a regular basis, or engaging with them via email or social media, might be the answer.
You'll have to take calculated risks to grow your small firm. Look over your business strategy and create realistic and accurate predictions about how different strategies will affect your company. It's critical to keep track of your progress and make updates on a regular basis if you want to run a profitable business.