You will almost surely lose sales if you do not provide tailored user experiences. In fact, according to a study, improper customization cost internet firms roughly $750 billion. Personalization in e-commerce may help you build strong ties with your customers. How? Customized shopping experiences make consumers happy, and happy customers are more likely to return in the future, generating money in the long term.
What is e-commerce personalization?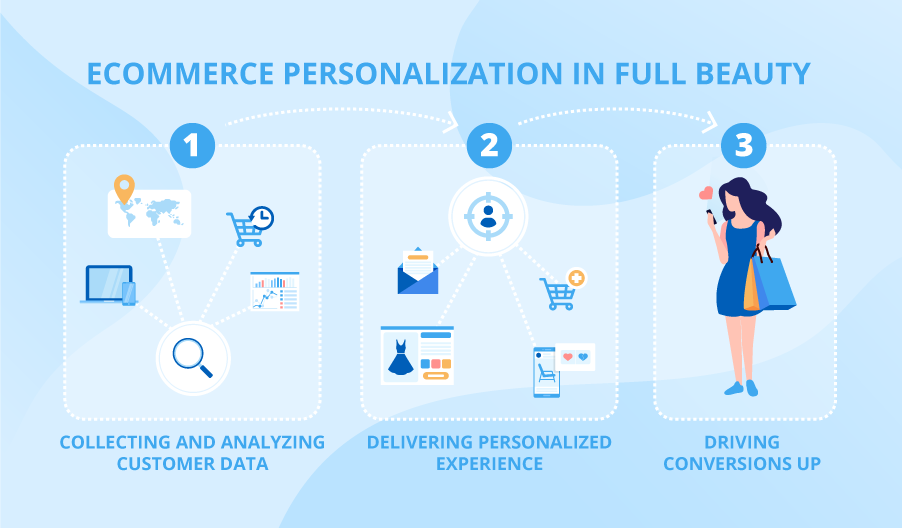 E-commerce Personalization
E-commerce customization is the process of tailoring consumers' purchasing experiences by providing individualized product suggestions, offers, and assistance based on their browsing habits, purchase activities, personal data, and other characteristics. Imagine being able to provide your customers with the exact same things they're looking for every time they visit your business. Personalization in e-commerce not only improves the functionality of your site, but it also encourages your customers to purchase with you again and again. We've compiled a list of the top seven methods for creating tailored experiences.
Personalize your homepage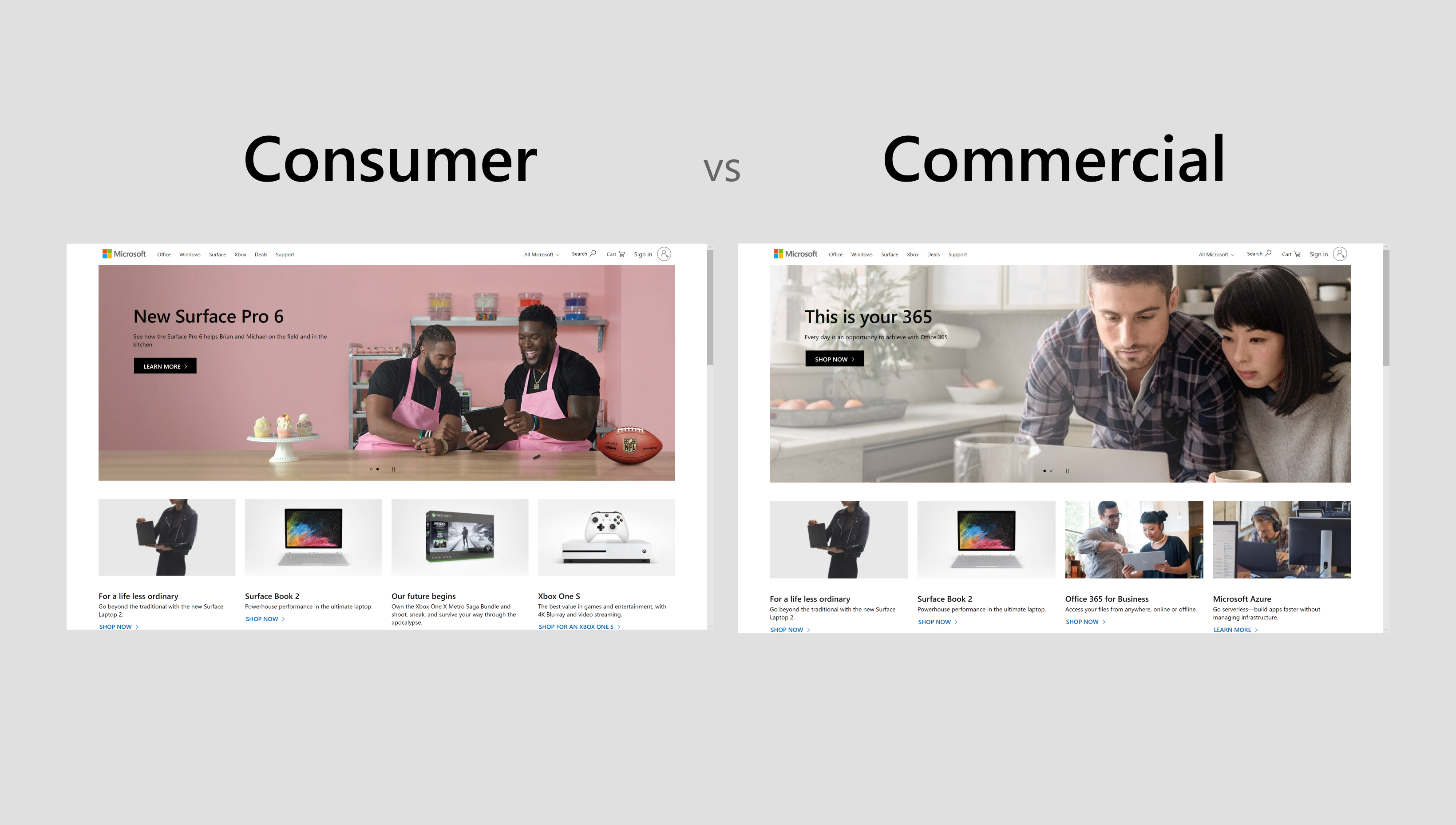 Website Personalization
Unless they came to your site through an ad campaign for a specific product, your homepage is the first thing your visitors see when they arrive. A great first impression may be made by displaying a tailored . Not only will your visitors spend more time on your site, but you'll also gain insight into their browsing habits, personal information, preferences, and more. You may customize the homepage in a variety of ways, including adding a suggested items section, displaying products and categories that customers are interested in, prompting them to finish existing purchases, and displaying a sale banner related to their interests.
Display Customize On-Site Search Results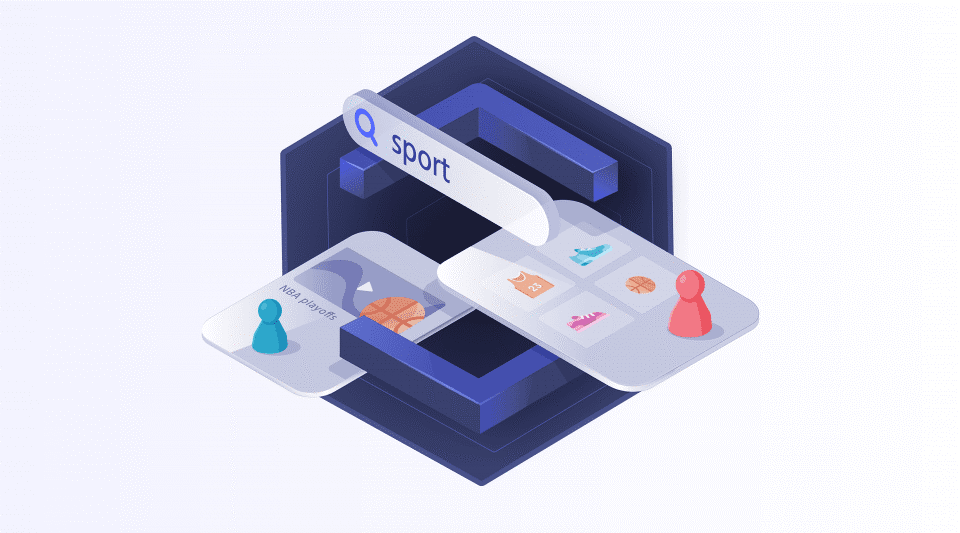 Search personalization
When it comes to e-commerce personalization, the most important component, and frequently the most ignored, is on-site search. As a result, make your search box as effective as possible so that your users may locate what they're looking for with as few clicks as feasible. As users begin typing their search term, display a product picture next to the search field. Another way to personalize search is to sort the results depending on the visitors' current behavior, preferences, and previous purchases.
Display Customize Product Recommendations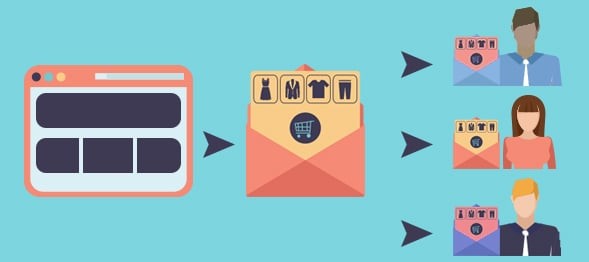 Personalized Product Recommendations
Product customization may be used to display the goods that your consumers are most interested in. Businesses may gain insight into what their consumers want by using demographic data and purchasing history. Recommend items depending on your visitors' browsing habits, and they'll be more likely to spend more time on your site. When you equip your business with AI technology, it's now simple to provide personalized product recommendations.
Personalize your discounts and deals
Personalized Discounts
Offering personalized incentives is a common method for enticing abandoned visitors to return to your site and recoup lost money. Since they've returned, it's a good idea to pique their attention with appealing discounts and deals. Because cart abandonment and bounce rates can be difficult to overcome, providing targeted discounts may be an effective method to close unfinished sales.
Use Personalize Upsell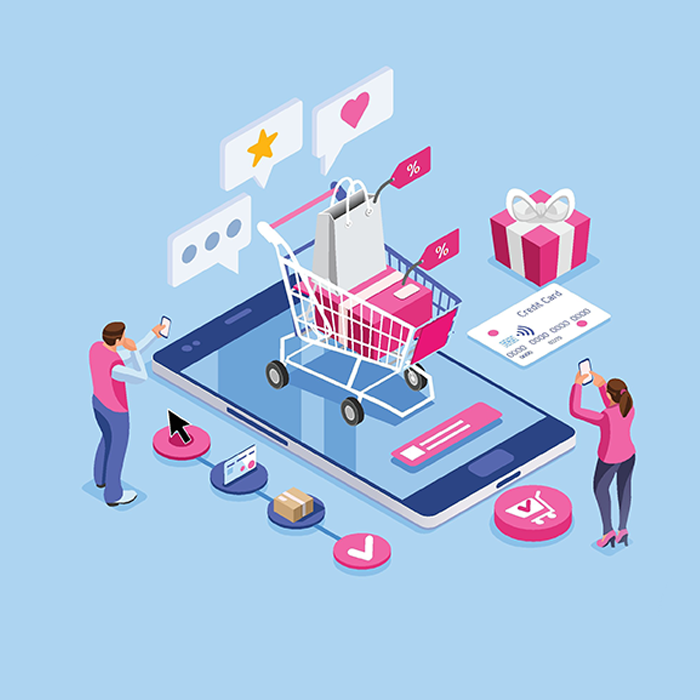 Personalized Upsell
According to a survey, over 70% of all customers are more inclined to make a purchase if they are given tailored recommendations. Upselling is a marketing strategy that helps you to increase sales by enticing customers to purchase an upgrade or higher version of the product they just bought. However, be reasonable with your upsells and don't promote things that aren't relevant only to increase revenues. If your customers don't think your upsells are relevant or if there are too many of them, they may depart without purchasing anything.
Provide personalized customer service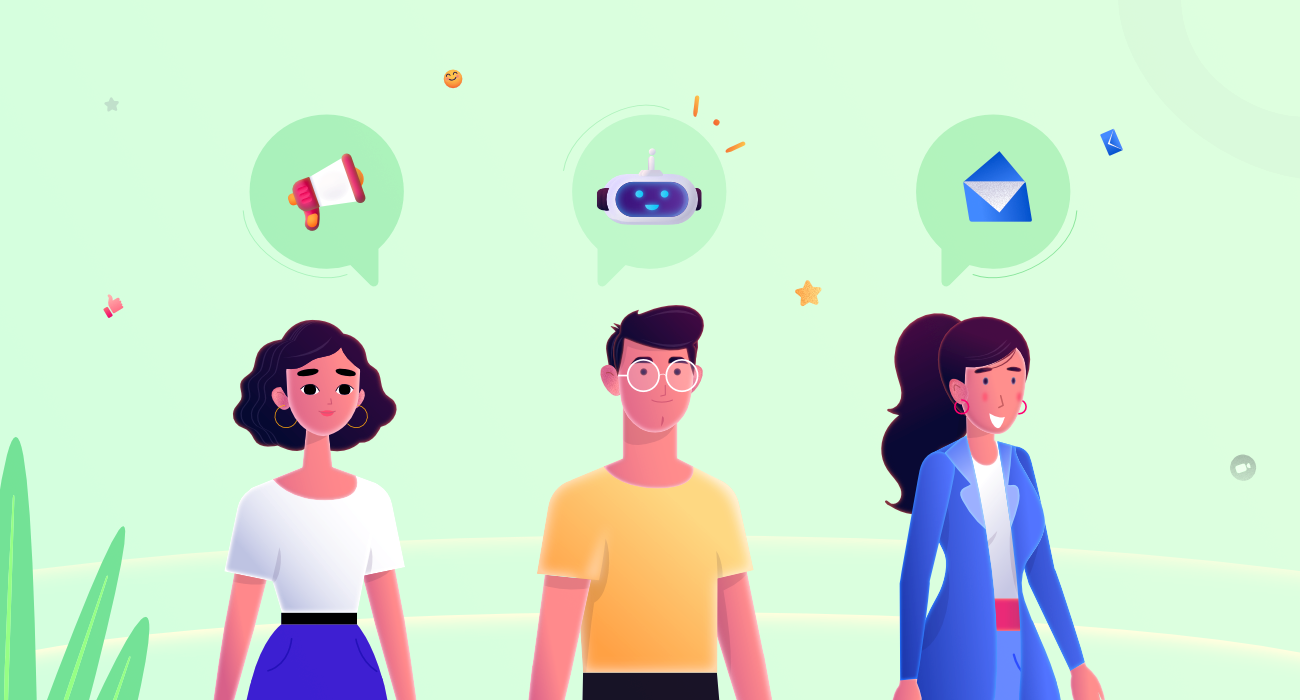 Personalized customer service
The most crucial component in gaining customer loyalty has always been and will continue to be exceptional customer service. To improve the customer experience, e-commerce shops have begun to deploy AI-powered chatbots. Instead of providing generic replies, businesses may use intelligent chatbots to reply to customer requests and questions in a more personal way. Customers feel appreciated when they receive individualized support and assistance, which increases their loyalty and encourages them to return in the future.
Personalize Your Emails
Email personalization
One of the most successful strategies to re-target your existing customers and increase sales is to send tailored emails. For a variety of reasons, users leave their shopping carts. However, with email personalization, you can remind your consumers that they have things remaining in their basket and encourage them to finish the transaction by including a tempting offer. This shows that you care about your customers and that you don't want to lose them at any cost.
Personalization has been shown to improve several areas of the user experience in e-commerce. When done right, personalization may have a direct impact on your organization, resulting in more sales than ever before. Consumer service is linked to e-commerce personalization, which means that if you can't provide a service that reduces friction between your customer and the buying process, your customer acquisition efforts may fail.